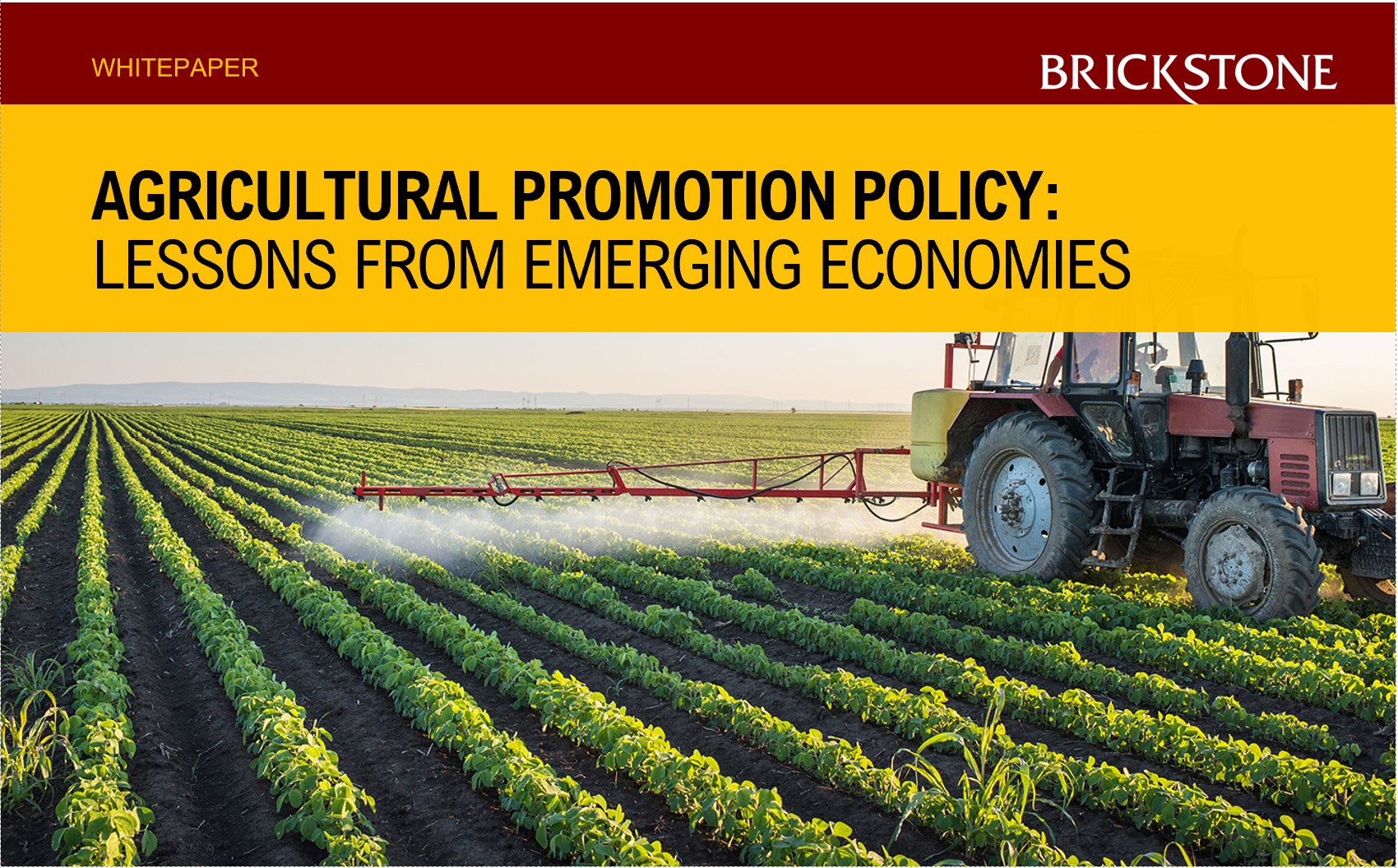 Agricultural Promotion Policy: Lessons from Emerging Economies
Agricultural Promotion Policies in Nigeria
Introduction
Agricultural Promotion Policies are being implemented in many developing countries to consolidate the potentials of their Agricultural Sector. In Nigeria, Agriculture presents great prospects, and if developed, will be a catalyst for overall growth in many other sectors.
This White Paper has been curated by the expert team at Brickstone Africa after thorough research in the Agricultural Sectors of Nigeria and other developing countries, especially Ethiopia and Zambia. It emphasises the prospects of the Agricultural Industry, and the great need for the revision as well as the implementation of the Agricultural Promotion Policy in Nigeria. It also examines the challenges to the Agricultural Promotion policy, and how they can be tackled.
This White Paper starts by providing a brief outlook of Nigeria's Agricultural sector. It explains how Agriculture serves a means of livelihood to a great part of Nigeria's population, especially to those who live in rural areas. Also, the sector contributes more than 20 percent to Nigeria's GDP and employs a great number of employed Nigerians.
Challenges facing the Nigerian Agricultural Sector
Even with the major contributions to the Nigerian economy, the agricultural sector in Nigeria is faced with several perennial issues such as its unstructured nature as well as the archaic Land Use Act presently being utilized. Nonetheless, Nigeria still holds the position of the largest producer of yam, cowpea, and cassava in the entire world. This shows the extent of the economic prospects of the sector, hence the need for Agricultural promotion.
Moving forward, this White Paper makes a case for Agricultural Promotion Policies and gives a detailed exposition of what it means. Many countries looking to develop their agricultural sector create for themselves, an Agricultural Promotion Policy, and so has Nigeria in 2016. 
The Agricultural Promotion Policy
The Agricultural Promotion Policy in Nigeria is the government's policy intervention scheme for the agricultural sector. The Policy is put in place to increase the input and output in order to boost the agricultural market both locally and internationally. For Nigeria, this policy is expected to build on the successes of the Agricultural Transformation Agenda (ATA) of the past administration and cover the period between 2016 and 2020. 
This White paper goes further to discuss the objectives of the Agricultural Promotion Policy. Basically, President Muhammadu Buhari's vision when he introduced this policy in 2016 was to work with key stakeholders to build an agribusiness economy capable of delivering sustained prosperity by meeting domestic food security goals, generating exports, and supporting sustainable income and job growth. 
From the vision stated above, a number of specific objectives for the period of 2016-2020 can be seen. Some of these include – Growing the integrated agriculture sector at 1x to 2x the average Nigerian GDP for 2016 – 2020; Integrating agricultural commodity value chains into the broader Nigerian supply chain, and that of the global industry; Promoting the responsible use of land, water, and other natural resources to create a vibrant agricultural sector; Facilitating the government's capacity to meet its obligations to Nigerians on food security, food safety and quality nutrition; and so on. Other objectives of this policy are discussed in great detail in this White Paper.
In addition to the foregoing, the government also put in place a strategic implementation scheme in fulfilling their objectives, which is to be overseen by the Federal Ministry of Agriculture and Rural Development [FMARD]. This White Paper also attempts to exemplify this strategic implementation scheme. 
One of the plans of the government is to prioritise and improve productivity in local agricultural activities like the production of rice, wheat, maize, fish (aquaculture), dairy milk, soya beans, poultry, horticulture (fruits and vegetables), and sugar. To do this, FMARD hopes to close the deficient gap in their production through partnership with private investors across farmer groups and companies. 
Another plan is to prioritise the production of export agricultural products and activities like cowpeas, cocoa, cashew, cassava, ginger, sesame, oil palm, etc. In achieving this, FMARD hopes to work with a network of investors, farmers, processors, and other stakeholders in developing the necessary infrastructures. Other strategic implementation plans are exhaustively explained in this White Paper.
As a way of ensuring that the goals of this strategic implementation scheme are met, FMARD has been in collaborative talks with the 36 states of the Federal Republic of Nigeria, and major key ministries like the Ministries of Trade, Power, and Transportation. In addition to this, it has also been working towards creating an enabling system for agricultural practices and business by strengthening the security of farming communities and performing close oversight functions to create a stable and competitive market that drives wealth creation. 
Moving forward, in consolidating its argument for the enhancement of agriculture, this White Paper also examines the present situations of developing economies with Agricultural Promotion Policies. It is important to note that these countries are proof of the opinion that Agriculture contributes enormously to the economy. This White Paper examines the economies of Ethiopia and Zambia. 
For Ethiopia, in 2019 alone, agriculture contributed 33.88 percent to Ethiopia's GDP. The sector accounts for more than 50 percent of exports and more than 70% of the population rely on agriculture to sustain their livelihood. This White Paper emphasises that Ethiopia, like many other developing countries, faced major challenges, but addressed them with the Growth and Transformation Plans [GTP]. With the GTP, the government seeks to achieve a national middle-income status by 2025.
In Zambia, the government has put in place the National Agricultural Policy to serve the period between 2012 and 2030. Through this policy, the government hopes to facilitate the development of a competitive, diversified, equitable and sustainable agricultural sector through certain plans discussed in this White Paper. Although this policy implementation is yet to reach its peak, from the time it was introduced till now, it has aided in considerable development of the sector over the years.
Developing countries that have developed their agricultural sector through the adoption of robust policies have all had similar things in common. Asides the commendable agricultural resources available to them, they have also put in check some institutional framework and technological and innovative agricultural solutions. This White Paper also discusses in great detail, lessons that can be learned from Zambia and Ethiopia's developing economies through their embracement of Agricultural Promotion Policies. 
Conclusion
To achieve the objectives we have set out as a Nation through our Agricultural Promotion Policy and create long-term sustainability, certain challenges must be addressed with immediate importance. This White Paper expatiates some of these challenges. They include, the Challenge of Political Responsibility, Infrastructural Deficit, Lack of Agricultural Technology, and the Hardship that the Land Use Tenure Poses. 
OTHER E-BOOKS THAT MAY BE OF INTEREST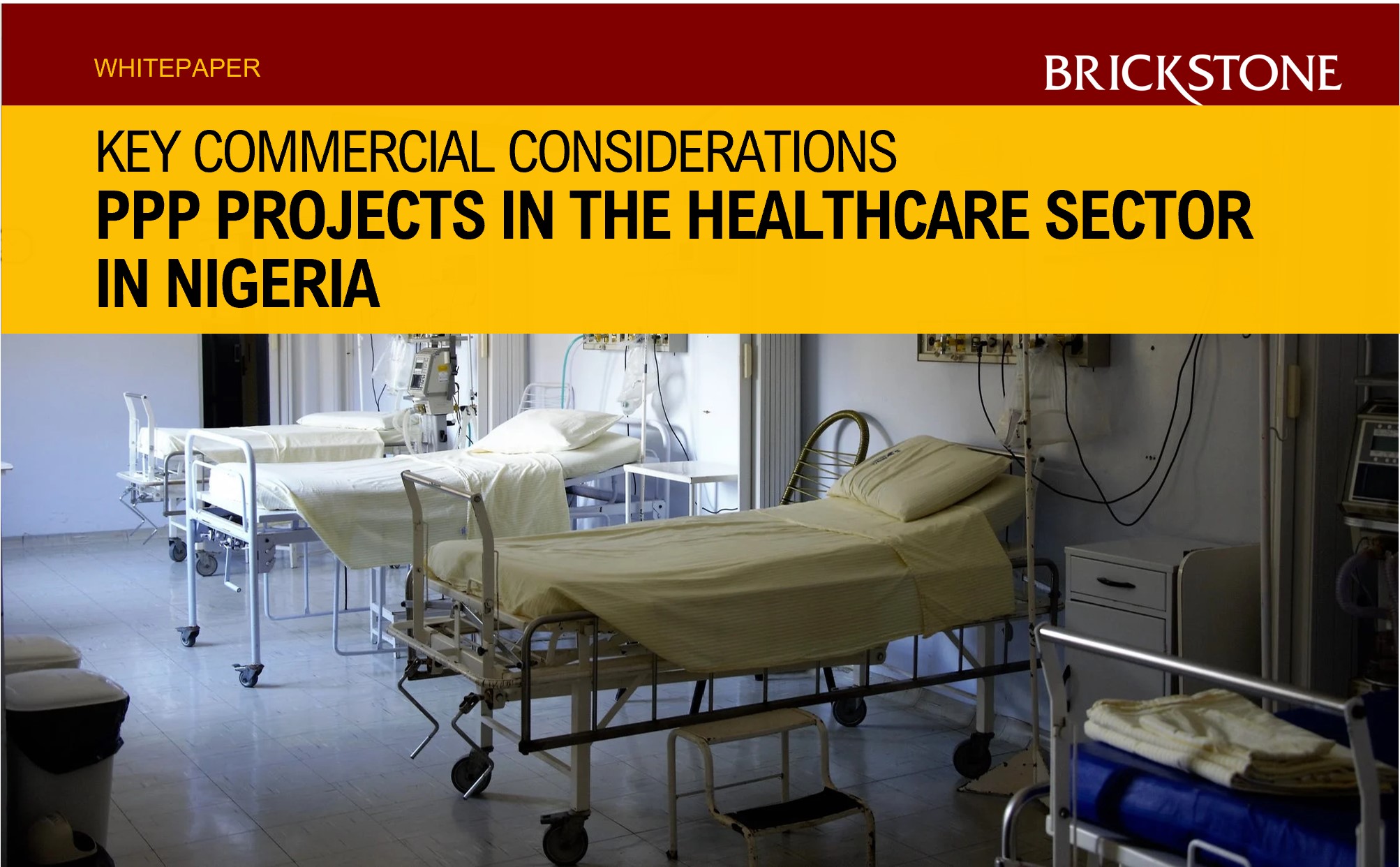 PPP Projects in the Healthcare Sector of Nigeria: Key Commercial Considerations
PPP Projects in the Healthcare Sector of Nigeria PPP Projects in the Healthcare Sector in Nigeria is quite lacking as...
Read More →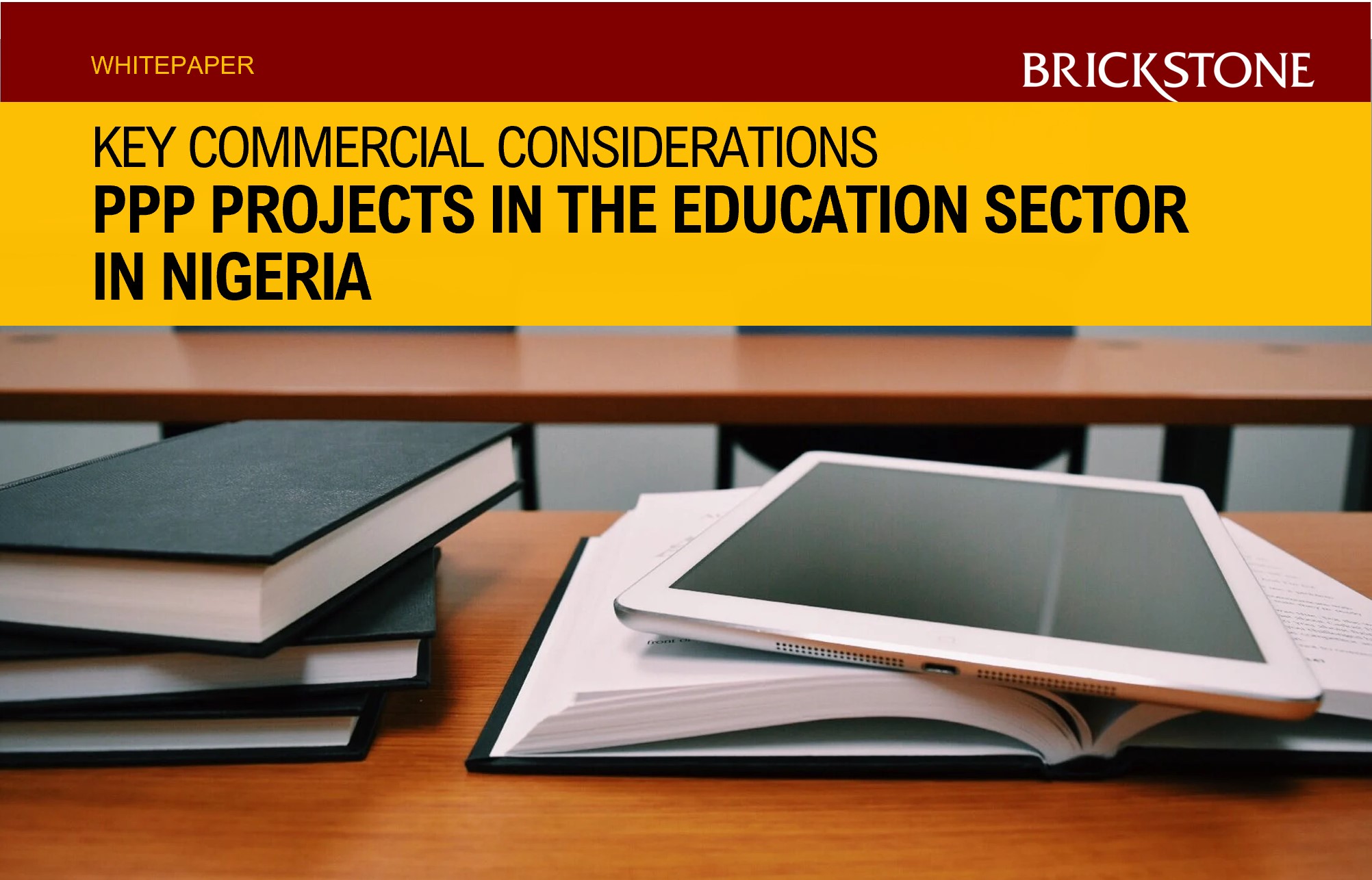 PPP Projects in the Education Sector of Nigeria: Key Commercial Considerations
PPP Projects in the Education Sector PPP Projects in the Education Sector in Nigeria is not yet active. Successive administrations...
Read More →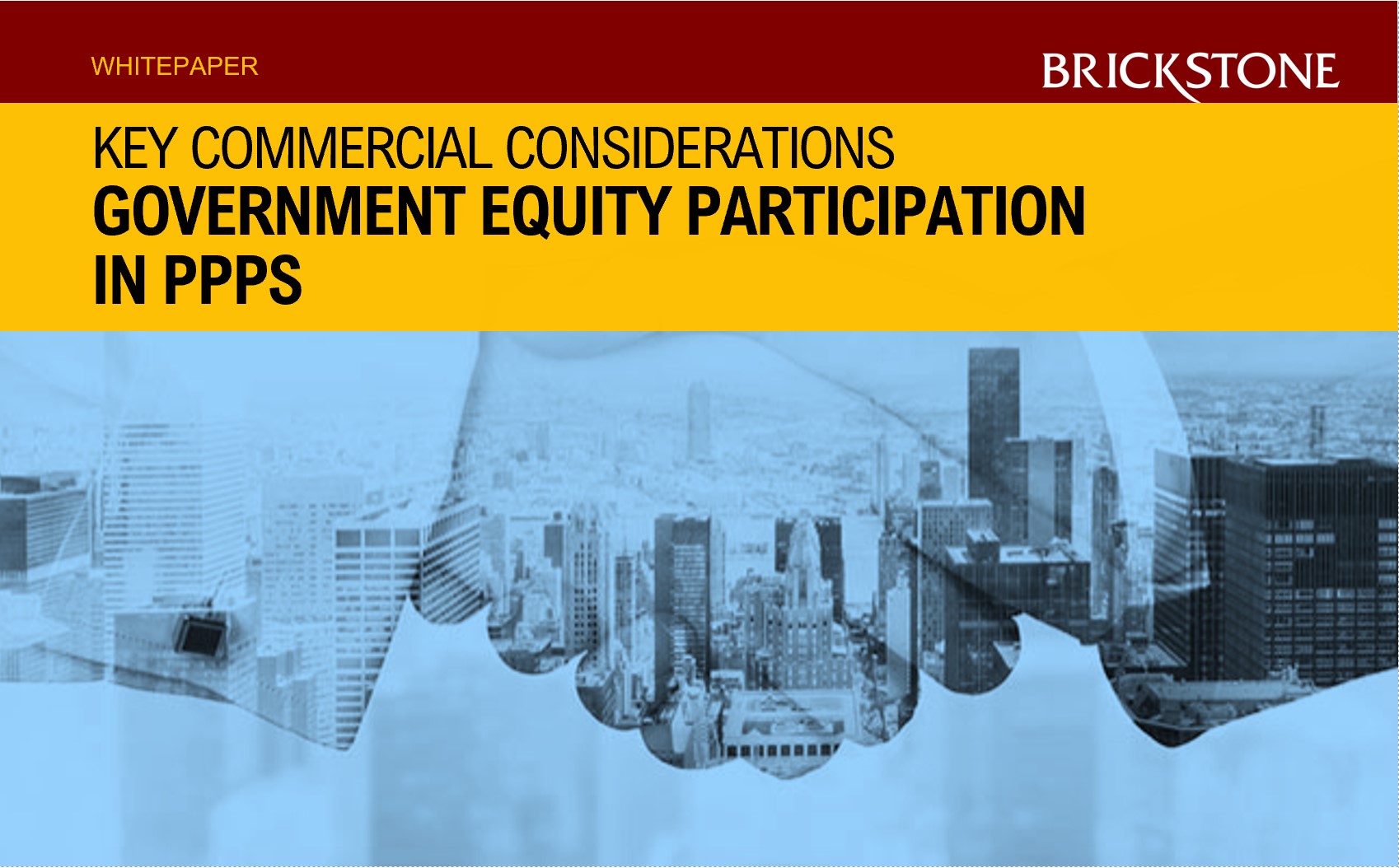 Government Equity Participation In PPPs: Key Commercial Considerations
Government Equity Participation In PPPs Government Equity Participation in  Public-Private Partnerships are beneficial in many ways to the government and...
Read More →











 Why not contact us to make your Project Happen 





Our advisors and consultants would be able to schedule an online meeting with you to discuss your project with the overall objective of seeking ways to achieve the "bankability" and protection of the long term asset value of your project.





 Request a Meeting Now