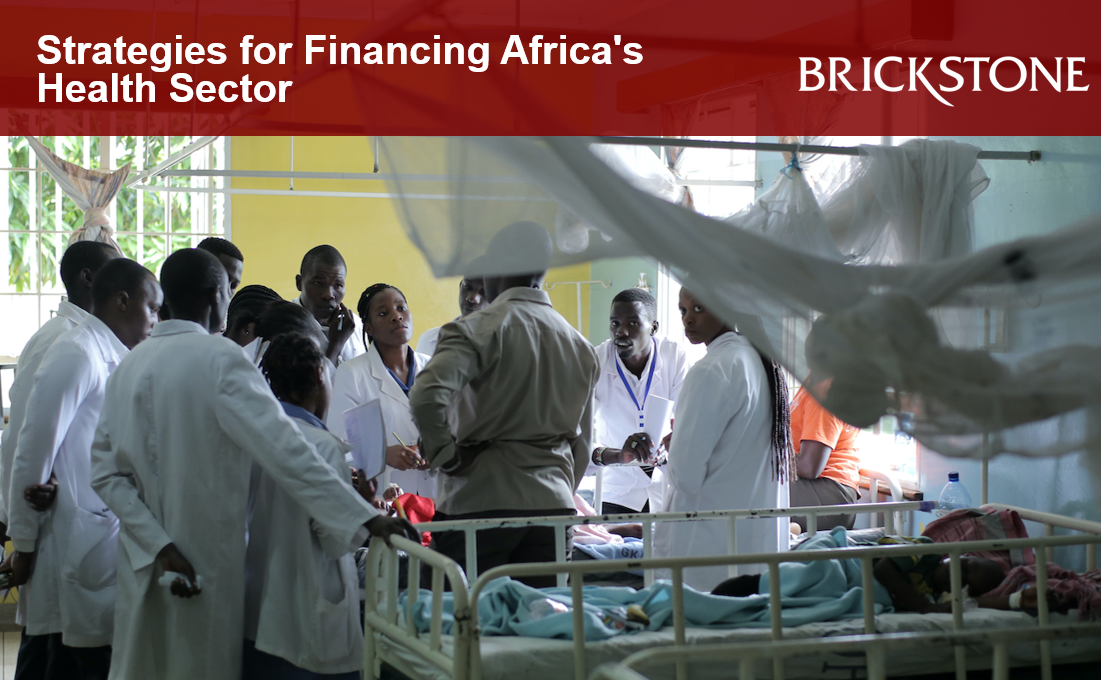 Strategies for Financing Africa's Health Sector
Africa's Health Sector is currently in an appalling state, suffering from neglect and underfunding, leading to severe challenges across the six World Health Organization (WHO) pillars of healthcare delivery crying for intervention. According to the International Finance Corporation (IFC), health care in Sub-Saharan Africa remains the worst in the world, with few countries able to spend the $34 to $40 a year per person that the World Health Organization considers the minimum for basic health care.
The COVID-19 pandemic outbreak further exposed weaknesses in African national health systems and exponentially accentuated various healthcare deficiencies — from lack of medical supplies and care facilities, to inequalities in the delivery of quality healthcare services. As it is, Africa's health sector could end up keeping more Africans below the poverty line if no efficient intervention and development is made.
To improve Africa's health sector, large financing and investments are required. A recent report by IFC estimates that over the next decade, $25-$30 billion in new investment will be needed to meet Africa's health sector demand.
This article by Brickstone reviews institutional reports on strategies for financing Africa's health sector.
Strategies for Financing Africa's Health Sector
This is a chance to increase access to health care for millions of Africans. If we can get all the critical players – governments, donors, investors, and providers – to leverage the private health sector and integrate it effectively with public systems, we can also greatly improve the quality of care.
According to Brookings, never before in the last half century has Africa's health sector seen so many changes and attracted so much interest. In fact, Africa's health care sector would be worth an estimated $259 billion by 2030. The exposure created by the COVID-19 outbreak has fortunately provided the continent with opportunities to reshape its health infrastructure as well as its supply systems, urging a shift from donor and externally manufactured products to continental production systems leveraging opportunities created by the African Continental Free Trade Agreement.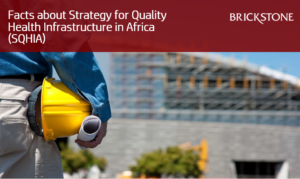 In addition, the COVID-induced increase in unemployment is causing private sector spending on health to decrease at the same time COVID is adding to the cost of healthcare—in a region where private health expenditure already exceeds 50 percent of total health expenditure in over 15 countries. The immediate challenge for many governments is how to supply affordable and reliable health care in a fiscally constrained environment.
Prior to the COVID pandemic, a number of suggestions for increasing public support for the health sector had been proposed, primarily through domestic resource mobilization. However, in the face of economic contraction, increasing government revenue in the short term is no longer feasible.
The immediate focus of international financial institutions, therefore, has been to support African economies to raise additional concessional resources. Over the course of the crisis, the G-20 provided three phased options for additional liquidity: Debt service suspension, special drawing rights, and an innovative financing approach to vaccine acquisition. Multilateral financial institutions also increased disbursement of new credits to countries to support additional health spending.
The G-20–building on a proposal from the African finance ministers and the Economic Commission for Africa (UNECA)—adopted the African proposal for a debt service suspension initiative (DSSI) as the first liquidity injection for low-income countries. The DSSI allowed countries to suspend debt payment obligations to creditors in 2020 and 2021 so that the governments could use the financial resources to respond to the global health crisis.
These newly available resources were used to purchase personal protective equipment (PPE) and also support local production of PPE, which helped stand up some part of the economy.
In early 2021, the G-20 further approved the issuance of Special Drawing Rights (SDRs)—which had been called for by African finance ministers early in the pandemic—to the magnitude of $650 billion, of which Africa received about 5 percent (worth around $33.6 billion). These additional resources increased liquidity to countries to respond to both the health and the economic crises.
Relying on African institutions to finance and fight the pandemic has served Africa well throughout the crisis. As such, Africa has put in place a number of new institutions and innovative financing approaches to fund vaccine acquisition.
The first such institution is the African Medical Supplies Platform (AMSP), whose strength lies in its ability to pool demand for medical supplies in a transparent manner—thereby commanding lower market prices. Another important innovation was the creation of the African Vaccines Acquisition Trust (AVAT) by pooling SDRs from countries like Egypt, Nigeria, and Zimbabwe.
It provided early resources for the African Export-Import Bank (Afreximbank) to set up a facility for vaccine procurement. Under the leadership of African Union Special Envoy Strive Masiwiya, and in collaboration with the African CDC led by Dr. John Nkengasong and UNECA, AVAT has been able to procure over 40 percent of Africa's COVID vaccine needs (including a 70 million Moderna purchase from the U.S.).
With the support of a $500 million donation from the Mastercard Foundation, the costs of vaccines under the AVAT mechanism are on par with those procured via COVAX. Indeed, in 2022, a major focus for leaders must be to administer procured vaccines: As of the end of 2021, less than 10 percent of Africa is fully vaccinated. (For more on vaccine equity, see Michel Sidibé's viewpoint.)
Afreximbank also developed the AVAT No-Fault Compensation Program for Participating Member States. This program, the first of its kind on the continent, provides no-fault lump-sum compensation in full and final settlement of any claims to individuals who have suffered a "serious adverse event" resulting in permanent impairment or death associated with a COVID-19 vaccine procured or distributed under the AVAT Framework within any of the participating member states.
Read more on strategies for financing Africa's health sector here.
Why not contact us to make your Project Happen
Our advisors and consultants would be able to schedule an online meeting with you to discuss your project with the overall objective of seeking ways to achieve the "bankability" and protection of the long term asset value of your project.
Request a Meeting Now