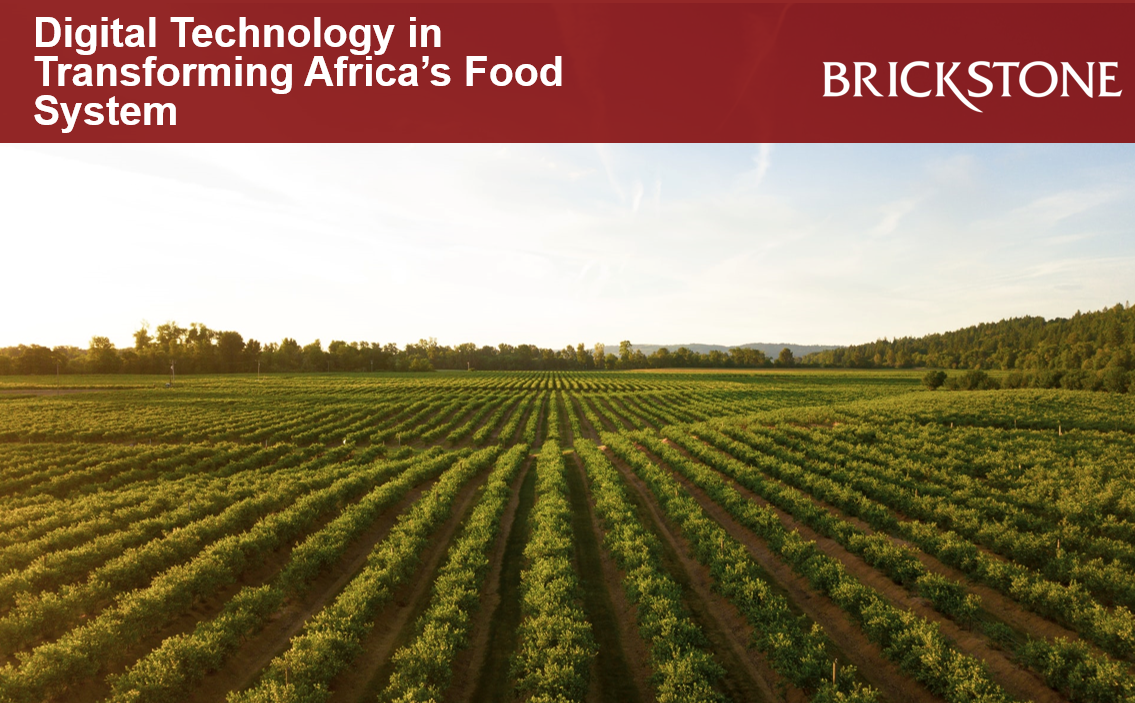 Digital technology in transforming Africa's Food System
Digital technology in transforming Africa's Agriculture Sector
Agriculture remains the dominant sector in Africa, contributing largely to the continent's economy, employing the majority of the population and accounting for 14% of GDP in sub-Saharan Africa. According to the World Bank, it is estimated that African food markets will triple to US$1 trillion from its current US$300 billion value.
Nonetheless, the sector is faced with serious challenges as agricultural productivity in the continent lags behind other regions. For instance, arable land and land under permanent crops occupy only about 6 percent of Africa's total land area, reflecting that the sector's opportunities are not yet fully harnessed. Also, the Africa's food system is further strained by rapid population growth and climate change, threatening crop and livestock production.
However, African countries have made considerable progress in increasing agricultural productivity and reducing hunger, malnutrition, and poverty. But continued population growth, urbanization, changing diets, and climate change are putting pressure on food systems not only to provide more food but also to make more diverse and nutritious foods available and accessible. New digital technologies and services are already making an impact on how food is being produced, processed, marketed, traded, and consumed across the continent.
This article by Brickstone reviews some institutional reports and publications on the role of digital technology in transforming Africa's food system.
Digital technology in transforming Africa's Food System
According to the Food and Agriculture Organization of the United Nations, the world population will reach 9.1 billion by 2050, and to feed that number of people, global food production will need to grow by 70%. For Africa, which is projected to be home to about 2 billion people by then, farm productivity must accelerate at a faster rate than the global average to avoid continued mass hunger.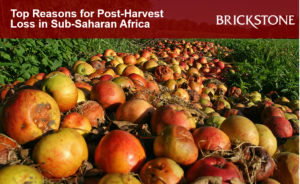 Digital technology advancements in agriculture provide vast potential for farmers, entrepreneurs and investors to improve the productivity and efficiency of agriculture in Africa at a time when numerous factors, such as population growth, climate change, shorter fallow periods, and rural-urban migration threaten food security.
Compared to traditional farming processes and methodologies, use of new and advanced technologies in Africa's agricultural sector have overtime improved and expanded the scale, speed, and productivity of farm equipment, leading to more efficient cultivation of more land and food production. However, how African countries position themselves to harness and deploy digital technology will determine the future competitiveness of African agriculture and its contribution to African economies.
To remain relevant at farm level, extension models must embrace new technologies. At the bottom end of this chain, agricultural extension systems play an important role in improving farm productivity.
The World Bank and Brookings identifies ways digital technology can transform Africa's food system in three ways. They include:
1
Expand farmers' access to capital and resources. With the touch of a button on their phone, farmers can now rent machines—like tractors—that require significant capital to buy.
2
Disrupt value chains through economies of scale, allowing smaller players to be integrated into the value chain. For example, e-commerce platforms can link producers directly to consumers, relaxing the constraint that producers need to be a certain size to reach customers. For the first time, many people in the value chain, including smallholder farmers, have access to real-time data and computational power making possible more effective selection and timing of product-to-market decisions, provision of credit, and access to micro-insurance.
3
Disrupt the management of natural resources through precision tools, helping to boost food production sustainably. Digital technologies can make information on land, soils and other resources more widely available, allowing farmers to apply inputs like fertilizer and water in a more precise manner.
4
Empower smallholder farmers to leapfrog and harness new business models. Coupled with the increasing embrace of the sharing economy, digital technology will make possible new business models and e-commerce platforms that connect farmers directly with markets, service providers, and aggregators, thereby shortening the value chain and increasing the profitability of smallholder farming.
5
Derive value from agriculture data and create the network effect to drive scale. A good example is Twiga in Kenya, a business-to-business, mobile-based, e-commerce marketplace platform that delivers food produce to the mass market by digitizing the supply chain, cutting out layers of middlemen, eliminating food waste, and reducing food prices.
6
Gain efficiency and reduce transaction costs through the digitalization of different processes to create transparency. Tanihub Group, one of the largest AgTech companies in Indonesia that connects farmers to consumers by removing the middlemen as well as providing financing to smallholder farmers is one example.
7
Create jobs for the new generation of tech-savvy farmers driving on-farm and off-farm opportunities such as Million Farmers in Kenya and Millennial Farmers in Indonesia. These programs are designed by the ministries of agriculture in their respective countries to encourage the technology-savvy youth to become farmers.
Read more here.
Why not contact us to make your Project Happen
Our advisors and consultants would be able to schedule an online meeting with you to discuss your project with the overall objective of seeking ways to achieve the "bankability" and protection of the long term asset value of your project.
Request a Meeting Now