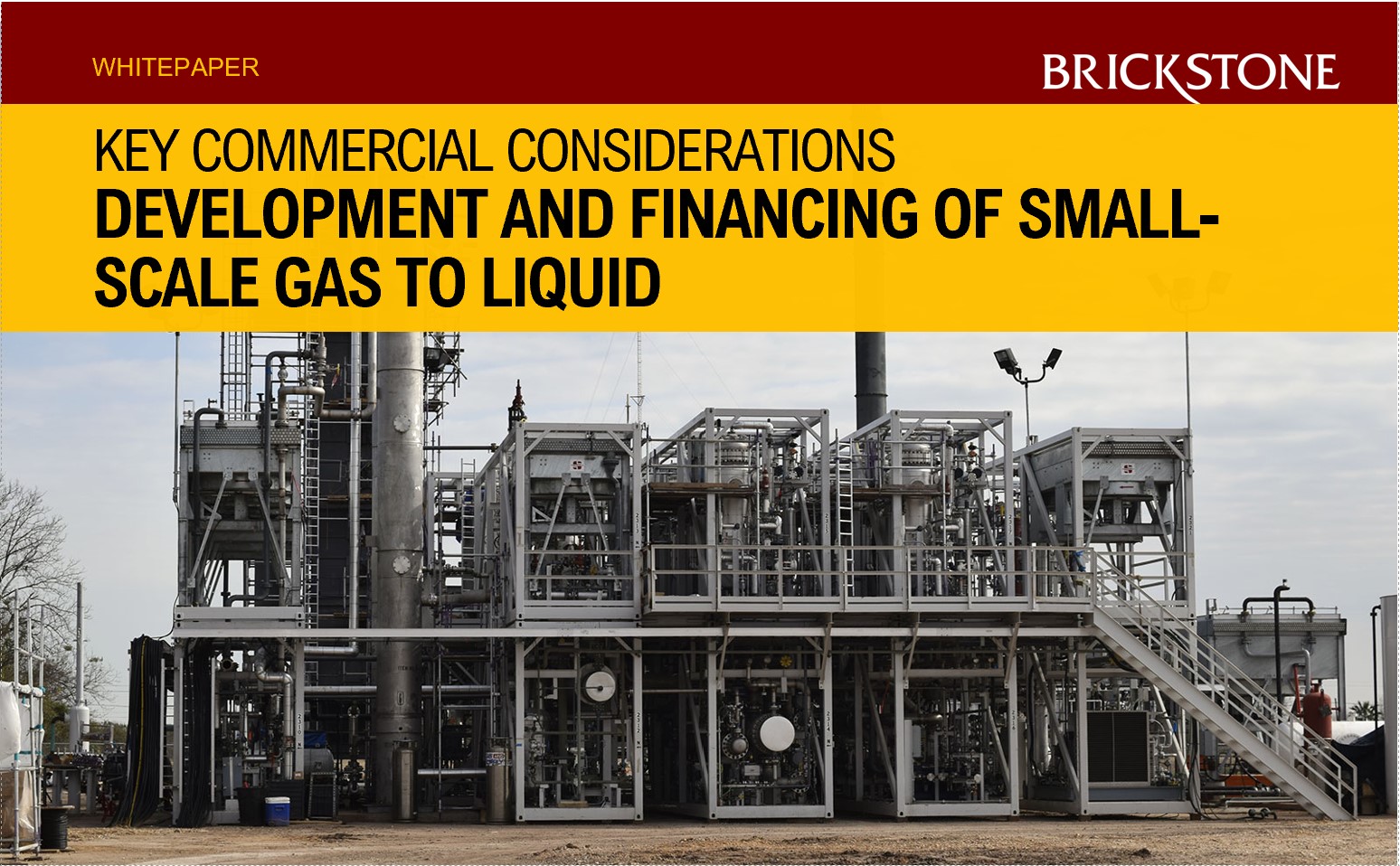 Development and Financing of Small-Scale Gas to Liquid (GTL)
Small-Scale Gas to Liquid plants are believed to provide some unique benefits, given that they produce lower CAPEX, they have simpler operations, and they are able to meet investment criteria in the present price environment.
This work has been compiled by the expert team at Brickstone Africa to explore the potentials of these Small-Scale GTL technologies, their challenges, and the risks they pose to investors. It also examines how they can be financed through the framework of project finance, and the key considerations of lenders and project sponsors. 
This White Paper starts by discussing Small Scale Gas to Liquid Projects, and why it makes a case for this technology in Nigeria. The Department of Petroleum Resources reports that the country's natural gas reserves have been on the incline from 2013 and is projected to grow at a conservative rate of about 1.0%. In addition to this, data from the Nigerian Gas Flare Tracker shows that out of the 425.9 billion SCF of gas flared between January and November 2019, 22.6 million tonnes of carbon dioxide were emitted into the environment. More importantly, it mentions that the volume of gas flared is capable of generating 42,600 megawatts of electricity.
All of this research points to one major solution, that the Nigerian government should consider promoting new gas-fired power plants to help reduce gas flaring and simultaneously provide the much-needed electricity generation. In 2009, a Gas Master Plan was developed in furtherance to this goal. 
This White Paper identifies Liquefied Natural Gas and Gas to Liquid technologies as viable options. However, they are faced with their individual difficulties, which poses challenges to their viability. It also recognises Mini-Gas to Liquid Technology Plants as more workable options to achieving the overall objectives. 
Today, the transition toward mini-GTL technology plants with capacities of 100 bpd–1,000 bpd is gaining much-needed acceptance. These plants can be used for isolated gas monetization and flare reduction. In addition, they are less complex than large-scale facilities, and some technology providers have modified their catalysts to maximize diesel production and avoid wax handling issues. 
It must be noted that traditional GTL Plants are distinct from mini-GTL technology plants in the sense that the former is built to process substantial amounts of gas, require large capital investment, and are only economically viable for plants producing approximately 30,000 barrels per day or more of liquid fuel. These differences, as well as other beneficial factors of the mini-GTL technology plants, make the latter a more viable option.
Moving forward, this White Paper also gives an extensive exposition into the prospects of the mini-GTL technology or small-scale GTL plants. They are suitable for use in remote locations and pose lower risk to producers. In addition, since entry price is much lower in their case, there would be a significant increase in the number of locations where they are to be installed. Also, they offer the potential to expand refinery capacity and produce hydrocarbon-based feedstocks from gas. 
Additionally, this White Paper examines the advantages of these mini-GTL technology plants on the Upstream, Midstream, and Downstream stages of production. For the Upstream Sector, it provides environmental advantages. For the Midstream Sector, it enables economics. Lastly, for the Downstream Sector, it helps to make the most of the resources available. These advantages are considered in greater detail in this White Paper. 
Naturally, when a new innovation is about to be introduced, there would be challenges posing a threat to its growth. In the case of mini-GTL technology plants, this White Paper identifies three major challenges including oil price, infrastructures, and feedstock prices. 
In addition to the foregoing, this White Paper also explains some motivations or reasons why investors should consider the development and operation of Small-Scale GTL Projects. The motivations explained here include the favourable industry economics and the uninterrupted access to feedstock. 
This White Paper has also given some insights into the economic analysis of Small-Scale GTL projects. It explains that the overall economics or viability of Small-Scale GTL projects depend on the interaction of four key elements which consist of the adequate supply of feedstocks at a moderate rate; the complexity of the GTL plant and its configuration; the desired type and quality of products produced; and the price of crude oil in the international oil market. These elements have been examined extensively in this White Paper. 
While the energy industry has focused most of its attention to large-scale GTL projects over the years, recently, the small-scale GTL projects have started to garner some popularity. This is because of its many benefits, some of which are explained in this White Paper. First, small-scale GTL projects reduce CAPEX as a result of the development of a new generation of catalysts, which in turn provides higher production of diesel naphtha and gasoline, while reducing or totally eliminating wax production. 
This elimination of wax production, as identified in this White Paper, has the added advantage of reducing the overall complexity of the equipment, which essentially makes small-scale GTL projects more suitable for the monetization of flared gas in remote locations. In this work, it is emphasised that there is a belief that the mini-GTL technology may provide some additional unique benefits, given its lower CAPEX, simpler operations, focused product slate and ability to meet investment criteria in the present price environment.
Moving forward, in a bid to provide more insights, this White Paper also examines different Small-Scale GTL Technologies and categorises them by their vendors, their GTL products, and their technologies. First, it examines Mini-GTL Plants from GasTechno, LLC and how they convert raw gas into methanol, ethanol, and formalin. Next, it considers Greyrock's Direct Fuel Production (DFP) M-Class System and how it can convert up to 500 Mscfd of associated gas into 50 bpd of clean oil or diesel. Many other Small-Scale GTL Technologies, their processes, and output are examined exhaustively in this work. 
Finally, this White Paper gives an exposition into the project finance framework surrounding Mini GTL Projects. As a result of its capital-intensive nature as well as its strategic market which ensures cash flow, Mini GTL technologies are desirable for project financing. However, for project sponsors and their lenders, this White Paper identifies possible risks and mitigation strategies to guide them in negotiations and decision making. 
First identified is the Market Risk that GTL projects will face since they are substitutes to oil products and have no real ready market. Also, there is a Price Risk that must be considered since these GTL products are tied to the extremely volatile oil market, and consequently, any drop in oil prices will likely affect the price of the GTL products and the cash flow of the project. Other risks examined in this White Paper include the technological risks, cash flow risks, and reserve risks. 
Conclusively, this White Paper illustrates how a typical contractual matrix for a GTL Project is structured, including all of its important participants. In addition, it further explains the specific lender participants in Mini GTL Project Finance – Commercial Banks, Export Credit Agencies, and Multilateral Agencies – as well as their individual desires and mode of operations. 
OTHER E-BOOKS THAT MAY BE OF INTEREST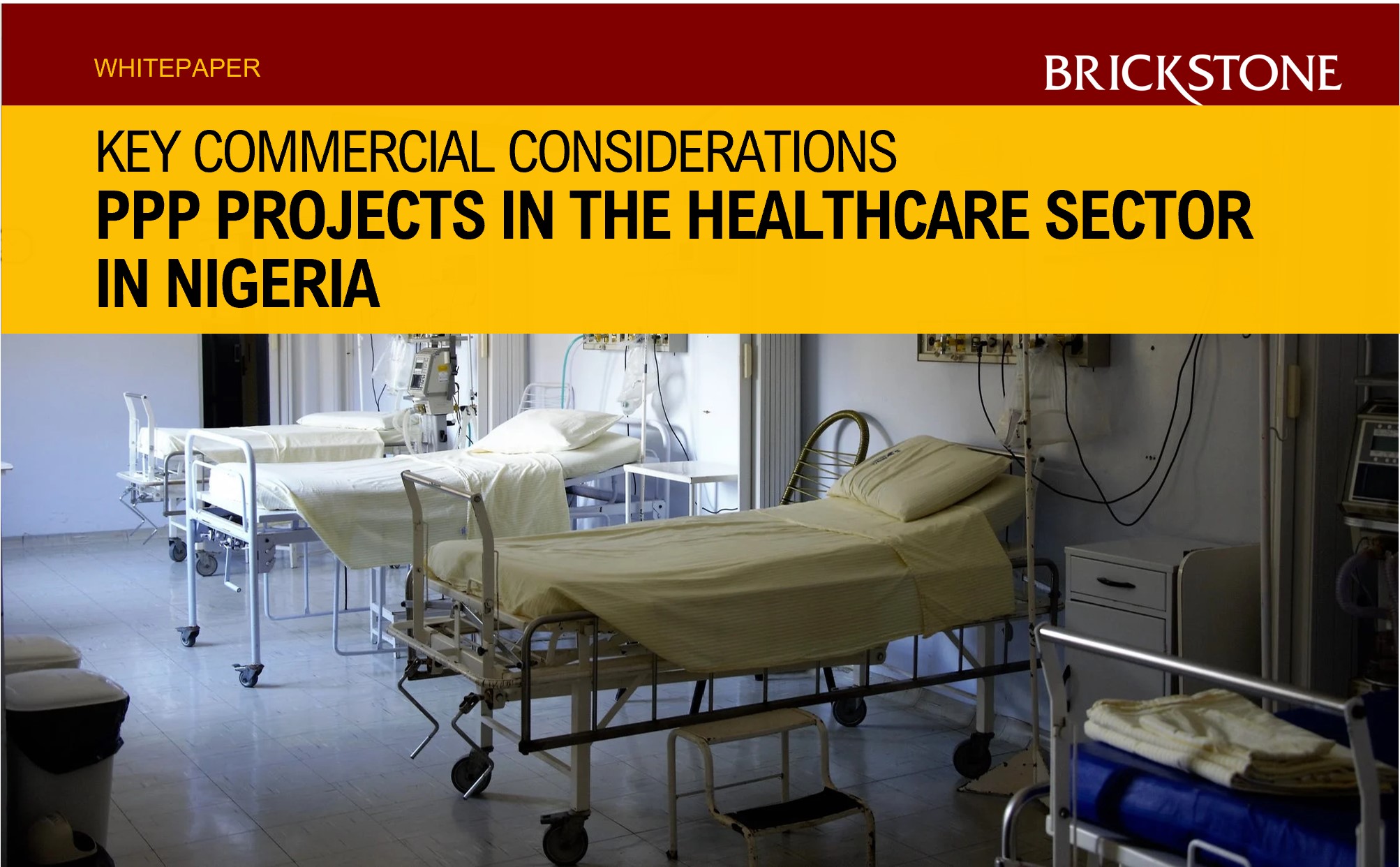 PPP Projects in the Healthcare Sector of Nigeria: Key Commercial Considerations
PPP Projects in the Healthcare Sector of Nigeria PPP Projects in the Healthcare Sector in Nigeria is quite lacking as...
Read More →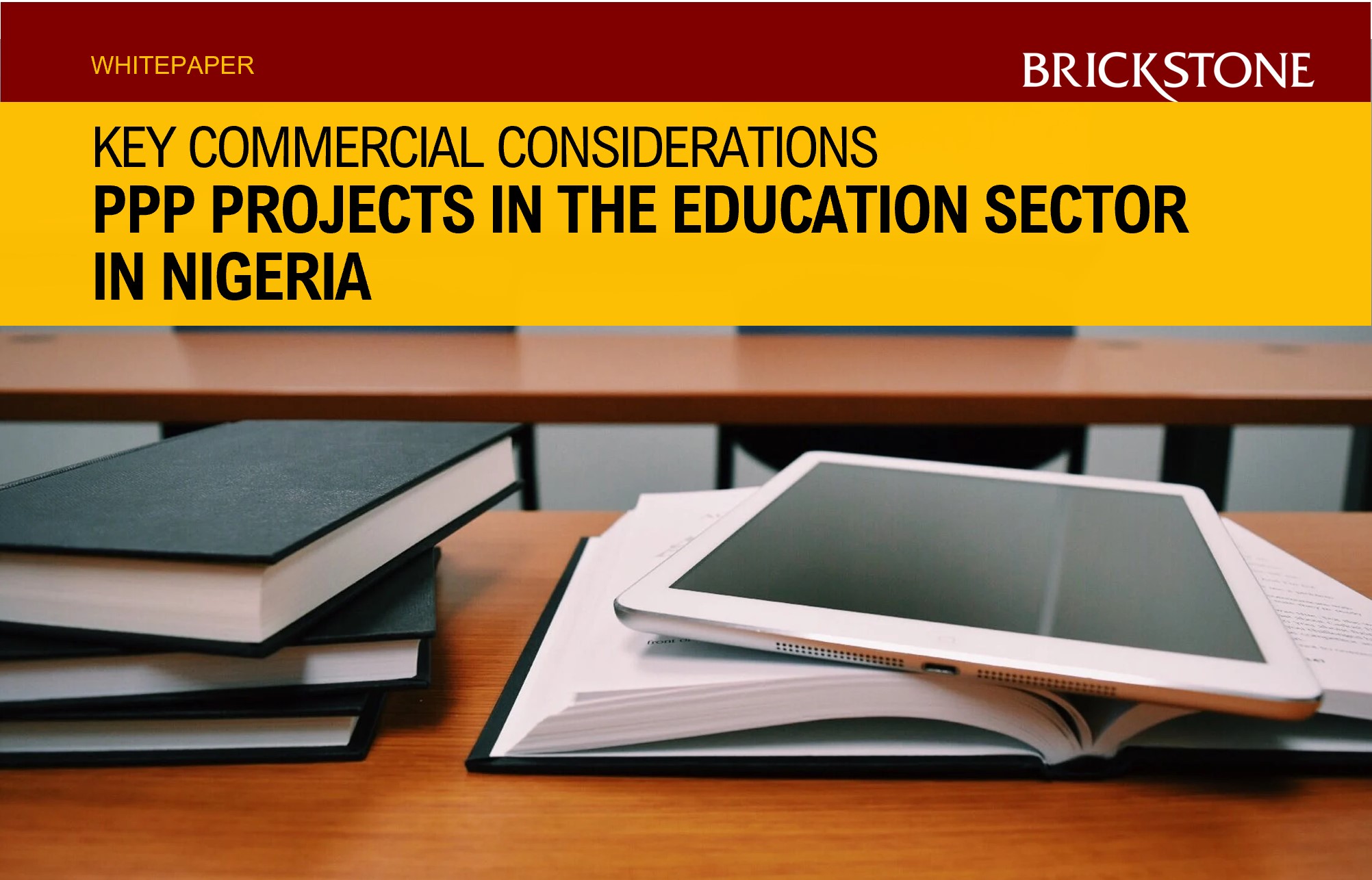 PPP Projects in the Education Sector of Nigeria: Key Commercial Considerations
PPP Projects in the Education Sector PPP Projects in the Education Sector in Nigeria is not yet active. Successive administrations...
Read More →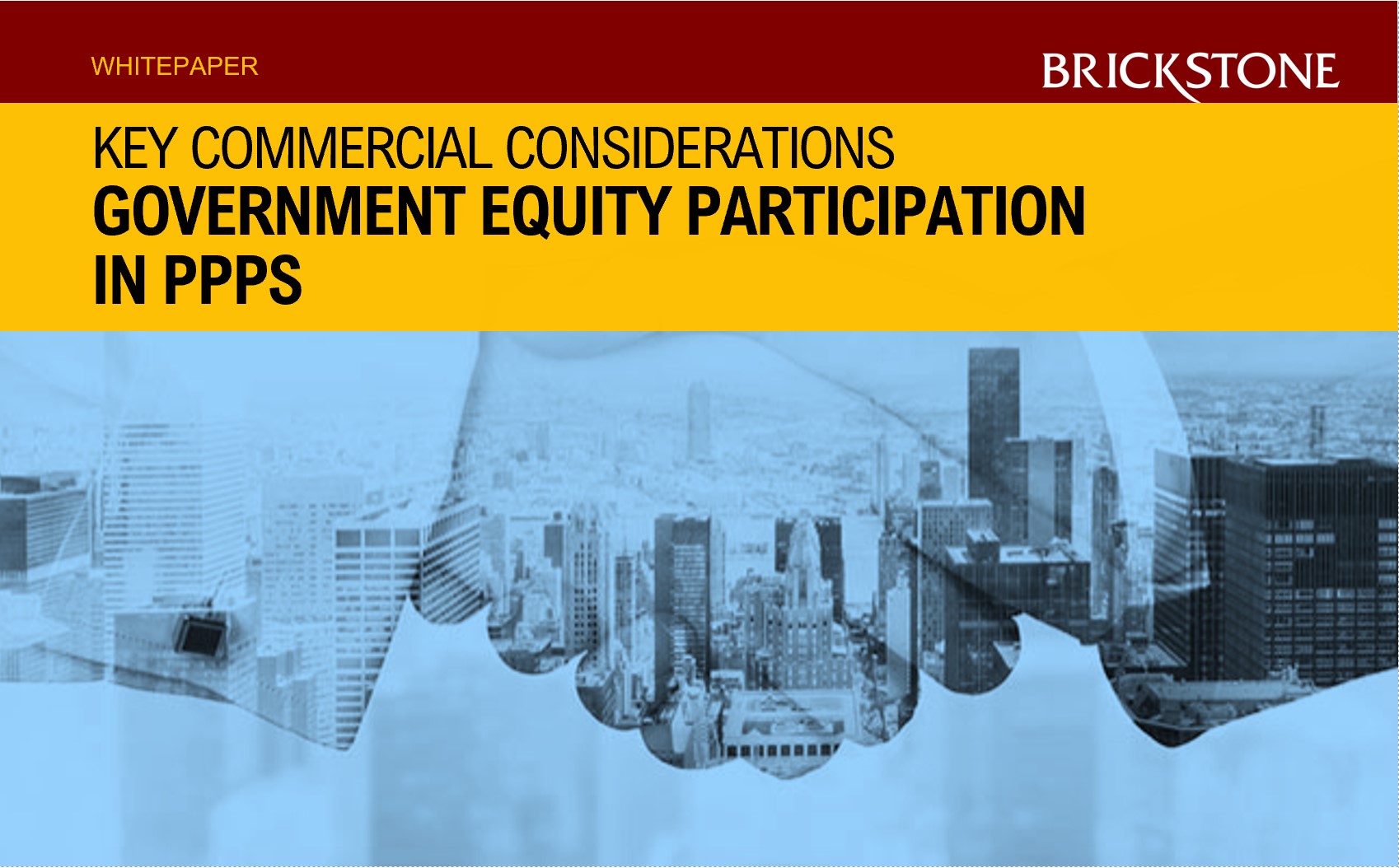 Government Equity Participation In PPPs: Key Commercial Considerations
Government Equity Participation In PPPs Government Equity Participation in  Public-Private Partnerships are beneficial in many ways to the government and...
Read More →