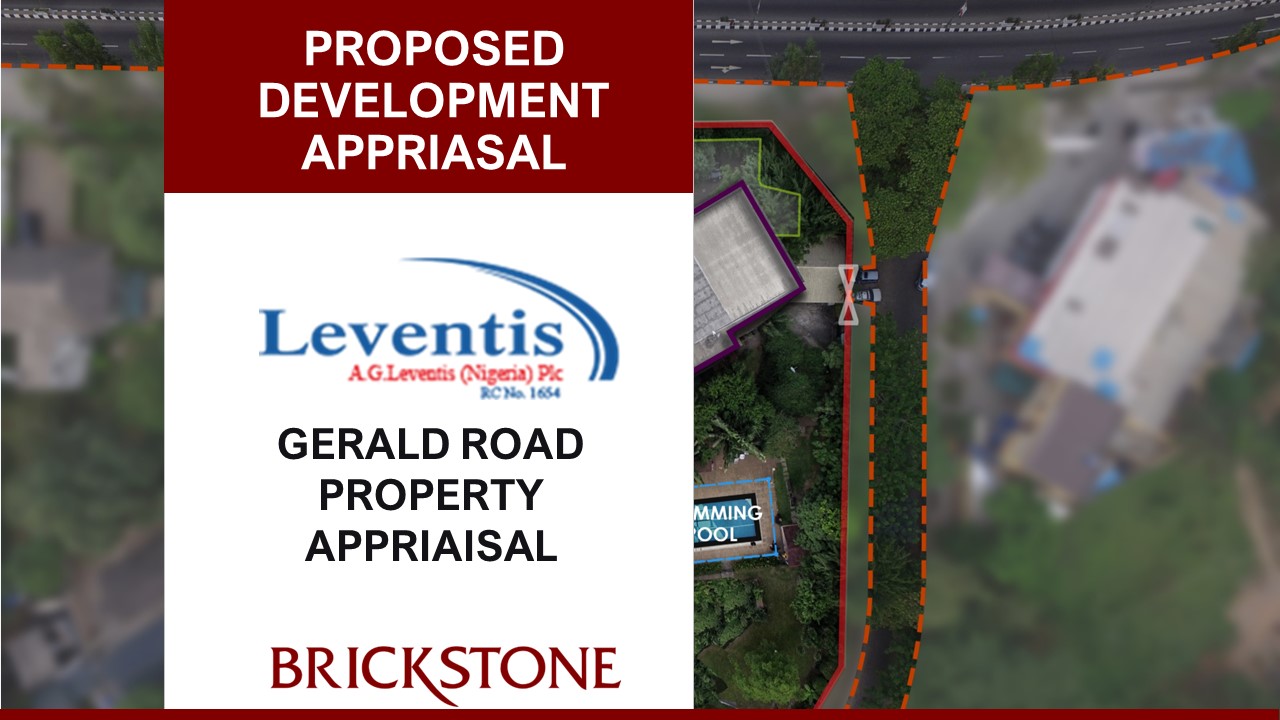 Project Info
Skills
Development Advisers | 2015
Project Description
Real Estate Development
Real estate development could be termed lucrative, however, it is capital and management intensive. Brickstone Partners brings Commercial and Residential Real Estate Development vision into reality. We carry out real estate feasibility studies and create strategic Business plans for properties or buildings based on demand. Profit can be made from sales, renting or leasing out the properties.
Project Description
AG Leventis Real Estate were in the process of assessing their property portfolio to optimize returns. The Client was in pursuit of a growth strategy and was looking to optimize long-term shareholder value and position with regards to their property at Gerrard and Cameron Road, Ikoyi.
Our Value Add
The objective of the identified locations were the following:
Analysis to determine the Total Leasable Space in all the properties visited;
Determine the Level Of Occupancy and the total cash inflow from the tenancy of the identified properties;
Get information on the level of Improvement Budgeted for the Properties;
Determine Future Cashflow of each Properties, assuming the improvements are made or not;
Upon conclusion of the assessment, we identified the properties which are eroding shareholder value form the ("Identified Properties") and group the Top 5 as the ("Target Properties") for further analysis and assessment.