Project Finance Fundamentals for Infrapreneurs
Introduction
The course is part of the Brickstone Infrastructure Acceleration Programme ("Brickstone InfraLAB")  which was designed for the African Infrapreneur developing projects but lack the knowledge of basic limited recourse financial principles in making the deal happen.
This course is designed for Aspiring Infraprenuers seeking to join the Brickstone InfraLAB or Project Managers/CEO with little or limited project finance knowledge but who are incubating projects in Energy and Infrastructure space. Brickstone believes it is also important for Project Promoters to have a solid grasp of basic project finance awareness in order to agree with other project stakeholders and appreciate project finance principles that affect the value of their large scale projects
CLICK TO REGISTER
Content Outline
The course provides important experience and practical examples in the following areas:
Module 01 - Introducing Project Finance
Course Introduction

Motivations for Project Finance

Overview of Project Finance Phases



Module 02 - Project Development Stages
Overview of Project Finance Phases

Risk Analysis in Project Finance

Type of Project Financed Projects ( Stock projects & Flow Projects)

Stock-based Project Finance Deals: Explanation & Case Studies 
Flow-based Project Finance Deals: Explanation & Case Studies 

Project Finance "Bankability" Fundamentals



Module 03 - Project Finance Structuring Fundamentals
Key Issues Early Development Stage

The Importance of the Special Purpose Vehicle

Practical Exercise – Contractual Flow Charts & Project Types Case Studies Examples

Preliminary Project Assessment using Financial Model



Module 04 - Principles of Risk Allocation
Principles of Risk Allocation

Decision Making on Developing the Project: Negotiating and formalizing with the needed key counterparties on proceeding on the project development on an exclusive basis with the Infrastructure Developer

.

Module 05 - Conclusion
Conclusion of Project Finance Fundamentals 

Designing the Project Finance Implementation Roadmap

.

Duration
Blended Learning (7 days online and 3 days physical classes)
Training Fee ( Terms and Conditions Apply) VAT Inclusive
TBD
Main Course Facilitators
Babafemi Awofala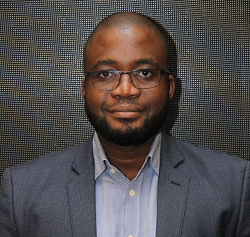 Babafemi Awofala is the Founder and Senior Partner with Brickstone Partners Limited, an integrated professional service firm providing project finance advisory and transaction structuring for the agriculture, power, energy, infrastructure and real estate industry in West Africa.
Babafemi has 15 years of experience advising companies and governments on private investments and has led teams in the structuring and executing project/structured financings and M&A transactions, performing financial due diligence, developing complex financial models, performing credit analyses, drafting valuations reports and information memoranda, and negotiating term sheets and closing documents.
He was a Vice President at Travant Capital, a private equity and investment advisory firm which raised and partially deployed a US$107m private equity fund. Babafemi executed the following Power & Energy Related-Restructuring advisory transactions. Babafemi was an investment banking lead with Vetiva Capital Management Limited where he leads teams on the advisory, structuring and management of more than $1 billion in public and private offerings of debt/quasi-equity/equity and mergers and acquisitions (M&A) transactions for corporations and governments in Nigeria for over 3 years.
Prior to joining Vetiva Capital Management Limited, he was at the ARM Investment Mangers and was part of the private equity real estate team and he was responsible for managing due diligence activities, structuring and coordinating potential investments and financings among co-investors. Key projects included acquisitions of medium–upper income residential and commercial properties in the Lagos and Abuja, equity placement and advisory services for the raising of a $90 million private equity real estate fund that invests in real estate projects in West Africa, the US$ 350 million Toll Road Project in Lekki, Lagos and the financial plan for the expansion of a Regional Airport in Nigeria.
Mr Awofala has an MBA from the Lagos Business School, Pan – African University, Lagos. He has concluded professional courses in Finance & Financial Law at SOAS-University of London. He is a member of the Infrastructure Policy Commission and Technical Anchor on Mining Thematic Workgroup both at Nigeria Economic Summit Group
Guest Facilitators
There would be other guest facilitators who are leading specialist in Private Equity, Financial and Accounting with vast Entrepreneurship, Commercial and Advisory experience in starting Project Finance
Fill Form below to make your booking