Brickstone InfraLAB is a focused incubation and acceleration programme aimed at providing Appraisal, Advisory and Project Development for large scale industrial and infrastructure projects in Africa. We look for the most promising middle-market infra or industrial companies ("with traction") and then put them through the programme.
The programme is developed based on Brickstone's transaction advisory and project development competencies with the objective of ensuring bank-ability, corporate restructuring and to protect the long-term asset value for sponsors. Our proactive and hands-on approach has made us develop these specific programmes to address certain needs of our clients (" African Entrepreneurs")
Brickstone InfraLAB programme is an intensive infraprenuership development program that supports a small team of founders, usually with a large scale business idea of their own. The support comes in a form of mentorship, affordable transaction support.
In a nutshell, the programme consists of the following core elements:
An application process that is open to all, yet highly competitive. Open on a rolling basis
These programmes are self-paid for by the Applicants or sponsored by Corporates or DFIs
Entry to attend Brickstone's Project Finance Fundamentals and Project Finance Implementation
Possible provision of pre-seed project preparation for the qualified
A focus on small developer teams, not individual founders.
Time-limited Transaction Support Services up to 6 months – 18 months comprising ( Procurement Management, Financial Model Auditing, Interim Management and Compliance Services) and intensive mentoring of the opportunity
At the same time, it is important to note that Brickstone InfraLAB is ultimately investment-focused. The newly established companies "graduate" at the end of the program would have better ability to "own" their infra-pitch decks and discuss financial models with much better knowledge of their deal structure as well as the ability to receive their first serious investment from investors.
Brickstone InfraLAB Value Proposition Model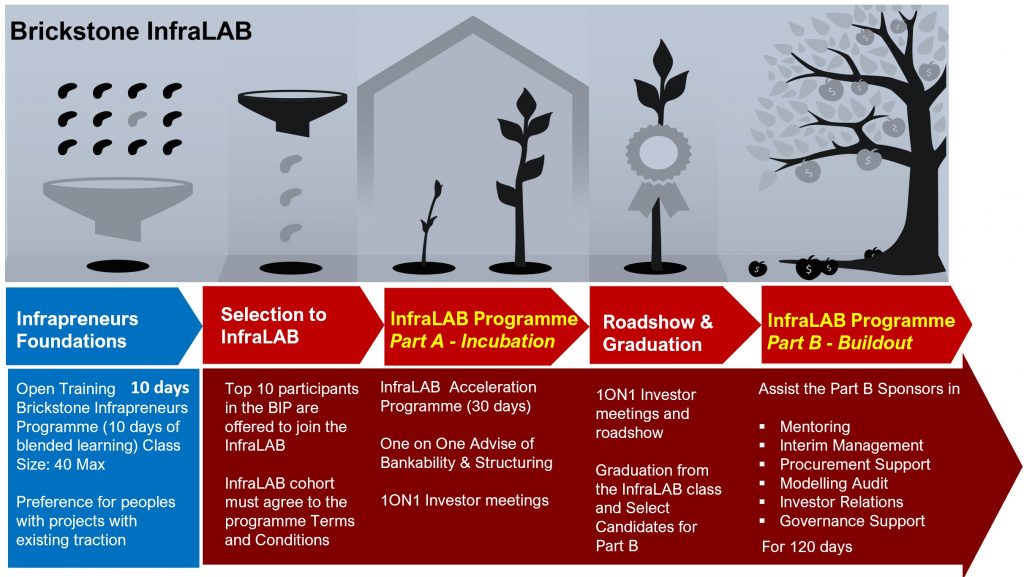 We see the need for an Accelerator Programme to fill the gap in the infrastructure space by helping first-time sponsors to accelerate the projects to a bankable state where investments can be sourced adequately.
Typical Brickstone InfraLAB Project Characteristics
The type of Projects we advise or help accelerate should typically meet the following objectives
Projects that are characterized by a
high degree of revenues predictability
under a (partial or full)
Contracted Revenue Arrangement
with a
creditworthy counterparty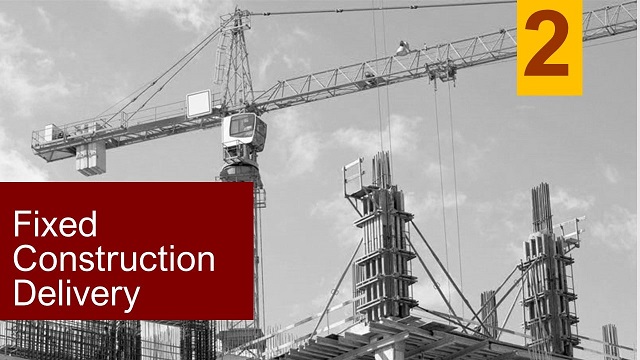 Projects which delivers under a
fixed construction price and schedule
with a
Building (or EPC)
Contractor with appropriate penalties in the form of
liquidated damages (LDs)
for its failure to perform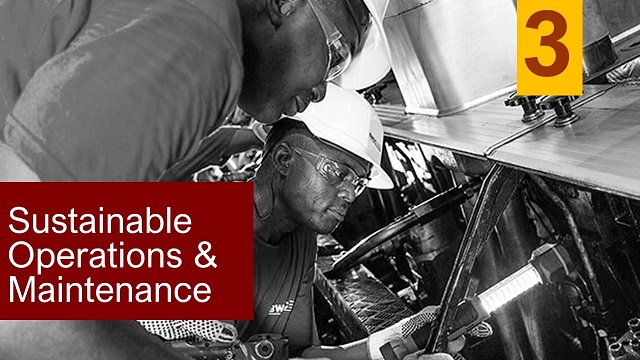 Projects which intend to
independently
operate and maintain the project in an environmentally sustainable manner during the
post-construction
phase
Brickstone's interest lies in projects that meet at least No1 and either No 2 or No 3, or both