Talks@Brickstone

: 
Episode 006
Topic: What is Bankability?
Anchor: Mr. Femi Awofala, Lead Partner, Brickstone Africa
Listen Now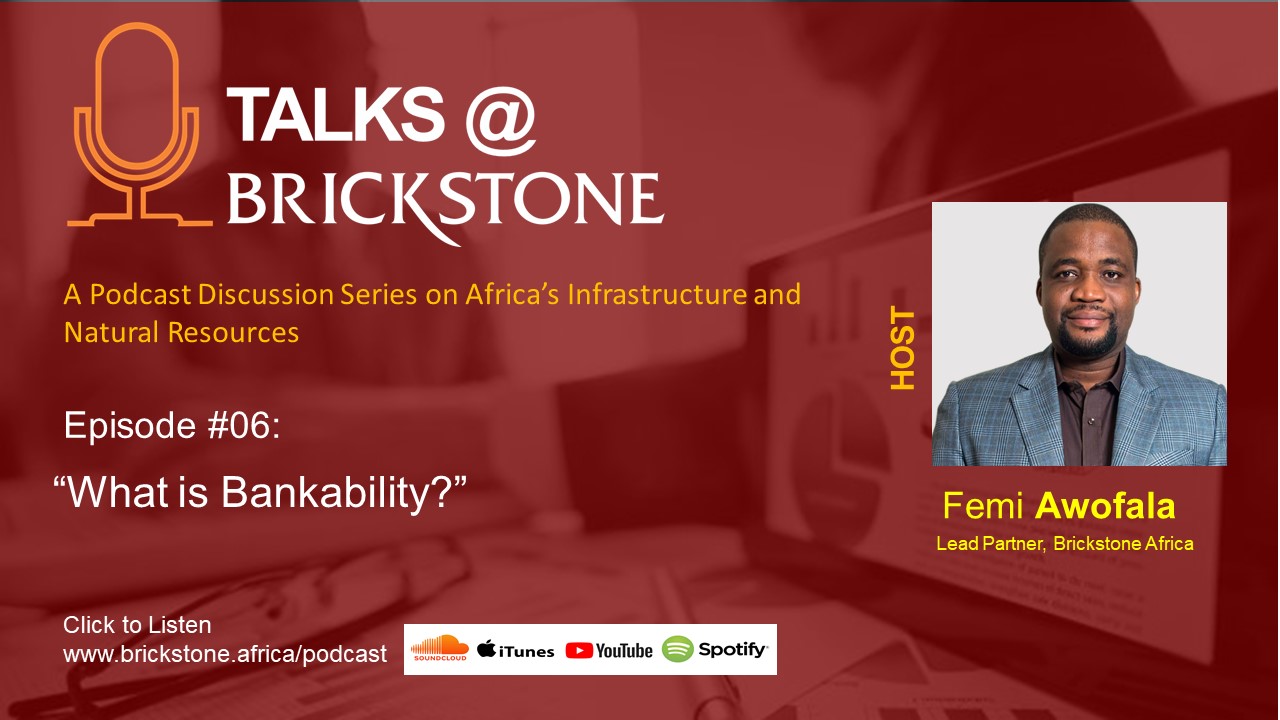 Femi is the founder of Brickstone and has practical experience in advising companies and governments on private investments in energy, real estate and infrastructure, including structuring and executing project/structured financings and M&A transactions.
He leads Brickstone's Origination & Commercial advisory team in Energy, Infrastructure and Real Estate.
Femi was an investment banking professional with Vetiva Capital Management Limited where he led teams on several M&A transactions, capital raisings programs as well as structured/project financings of over $500 million.
Prior to joining Vetiva Capital Management Limited, he was at the ARM Investment Mangers and was part of the private equity real estate team and he assessed potential real estate investment opportunities, prepared detailed financial models and valuations and oversaw property development, construction management, coordinated marketing, contract negotiations and closings for real estate developments.
Key projects included acquisitions of medium–upper income residential and commercial properties in the Lagos and Abuja, equity placement and advisory services for the raising of a $90 million private equity real estate fund that invests in real estate projects in West Africa, the US$ 350 million Toll Road Project in Lekki, Lagos.
Femi has a first degree – B.Sc Geology from University of Ibadan and Masters in Business Administration (MBA) from Lagos Business School, Pan-African University. He is a Policy Member of the Infrastructure Policy Group, Nigeria Economic Summit Group.