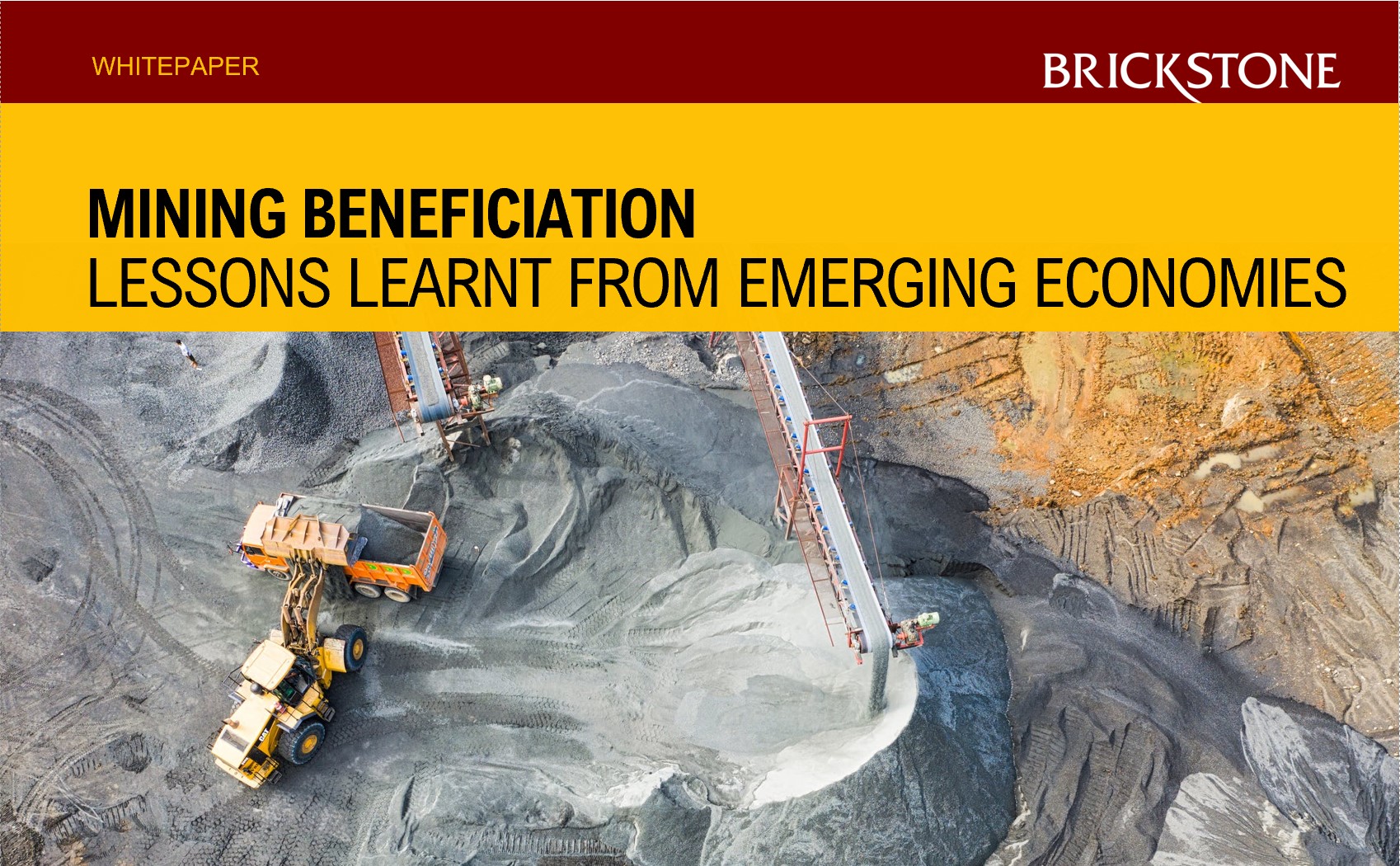 Mining Beneficiation in Nigeria: Key Development Considerations
Mining Beneficiation in Nigeria: Key Development Considerations
Mining beneficiation has been identified as one of the best ways by which African governments can use their mineral resources to ensure inclusive growth and foster economic diversification and industrialization throughout the continent. In Nigeria, the Mining Sector has been underperforming since the 1970s, and mining beneficiation offers a credible solution to the numerous problems faced by the industry, whilst boosting overall economic development.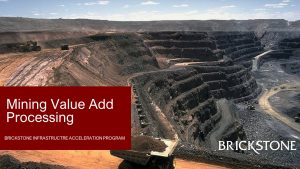 This White Paper created by the Brickstone Africa Team, seeks to extensively explain the socio-economic advantages of and challenges to Mining Beneficiation in Nigeria, as well as the key considerations that must be noted by new entrants to the Mining Industry. 
As an introduction, it simplifies the sum and substance of Mining Beneficiation, and gives a brief outlook of the Nigerian Mining Industry. Furthermore, in an attempt to lay a foundational case for the adoption of Mining Beneficiation in Nigeria, it exhaustively examines its operation in other emerging economies in Africa – South Africa and Zimbabwe – and explains the challenges faced by these countries in respect to adoption of Mining Beneficiation.
In addition, with a particular focus on Nigeria, this White Paper emphasizes on the potential benefits to the adoption of Mining Beneficiation in Nigeria, as well as the possible challenges that are expected stunt this development. It also expounds on the financing of the Beneficiation Plant, and the types of financing available for this type of project.
As cited by this White Paper, currently, in Africa, some countries are increasingly embracing mining beneficiation to boost their economic growth. It is important to note that the African Union also developed the Africa Mining Vision (AMV) which serves as a roadmap for African governments' seeking better ways to ensure the management of their natural resources, and this roadmap identified Mineral Beneficiation as one of the most important means for governments to achieve their socio-economic growth objectives. 
This White Paper explains that "beneficiation" is the process of improving physical or chemical properties of a raw material by special treatment in order to increase its value. As a state policy, the idea behind beneficiation is to encourage downstream processing to improve trade performance and accelerate structural transformation of the economy. However, despite its huge potentials, Nigeria is yet to embrace the idea of beneficiation in mining.
Moving forward, this White Paper reiterates the already known fact that the Mining Sector in Nigeria sector has been failing to do as well as expected since the 1970s. This initially started because of poor policy choices, but subsequently it became compounded by deterioration in the fiscal regime, lack of supporting infrastructure, shortage of investment quality geosciences data, and weak institutional capacity of the ministry to properly regulate the industry. Nigeria is blessed with over forty different mineral resources, and with the right strategies for growth, and a good implementation of these strategies, the opportunities for the investors, and the country in general, is boundless. 
Furthermore, this White Paper examines other African Countries that have embraced Beneficiation, and how they have implemented their plans. It first examines South Africa, and how they predominantly focused their strategy for the country's minerals industry in terms of developing mineral value chains and facilitating expansion of beneficiation initiatives in the country. They also made a deliberate action plan to support and give strength to their beneficiation strategy by numerous national policies and legislations.
It must be noted that currently, South Africa's Mining Sector has progressed significantly from being a large exporter of raw materials to establishing value-adding facilities for mineral processing and manufacturing, which has yielded multiple revenue increases and a substantial improvement in economy. Nonetheless, there are some challenges inhibiting the effective implementation and development of the beneficiation programs, and they include – Lack of requisite infrastructure; Limited access to raw materials for local beneficiation; as well as the Inability to conduct necessary research and development. This growth happening in South Africa and the challenges stunting the growth, have been explained in further details in this White Paper. 
Secondly, pertaining to Zimbabwe, this White Paper mentions how the government of Zimbabwe enacted some regulations to encourage local participation through beneficiation in the Mining Industry. In this regard, it stated that the Zimbabwean government banned the export of raw chrome with the intention of forcing mining companies to set up chrome smelters, as part of its broader beneficiation policy. In addition, the government has also implemented a 15% export tax on unbeneficiated platinum in a bid to ensure discouragement.
Nonetheless, for Zimbabwe, there are also some challenges inhibiting the alluring future they hope to build. One of the most pressing issues is that there is no strict regulation guiding mining. Also, there is also the worrisome increase in parallel market operations especially by the informal sector. Finally, threatening the expansion of Zimbabwean mining beneficiation is inept skills of the majority of its miners. These problems are discussed more comprehensively in this White Paper.
Moving forward, this White Paper also sheds light into prospects that Nigeria would start to enjoy if Mining Beneficiation is implemented. Firstly, it would translate into rapid growth of the country's GDP, and while the Mining Sector contributes a measly 0.3% into the total GDP, if Mining Beneficiation is implemented, by 2025, the Mining Sector will be in a good position to deliver at least 3%. In addition to this, since beneficiation requires more value chain network, it would create more jobs for the growing economy.
Like in Zimbabwe and South Africa, this White Paper explains that Nigeria is also not free from challenges impeding the growth and prospects of Mining Beneficiation.  One of the challenges that the country is prone to face is the problem of Infrastructure, and another is the issue of Security. Also, the state of Land Use and Mining License in Nigeria is not unified, because the authority to own and control land, and also to mine mineral resources are vested in two arms of the government. As such, confusion and challenges may arise, and more often than not, there is a high chance this would lead to various disputes. 
Furthermore, for potential players in this industry, it is important to understand devices that would aid capital raising. For this purpose, this White Paper explains how project developers can raise capital through a Normal Corporate Loan, Venture Capital, and Project Finance. Project Finance has been recognized as the most important form of funding for sponsors of mining projects. 
Finally, for now entrants into the Mining Industry, especially in Nigeria, this White Paper emphasises on certain considerations that are key to success. First, it must be noted that the mining industry requires a lot of patience. Also, that the sector at this stage is at the mercy of unrelenting political will to implement policies and propose guidelines that can ensure full maximization of the industry's potential. And finally, there are numerous challenges obstructing growth as already mentioned. 
Download full paper here:
OTHER E-BOOKS THAT MAY BE OF INTEREST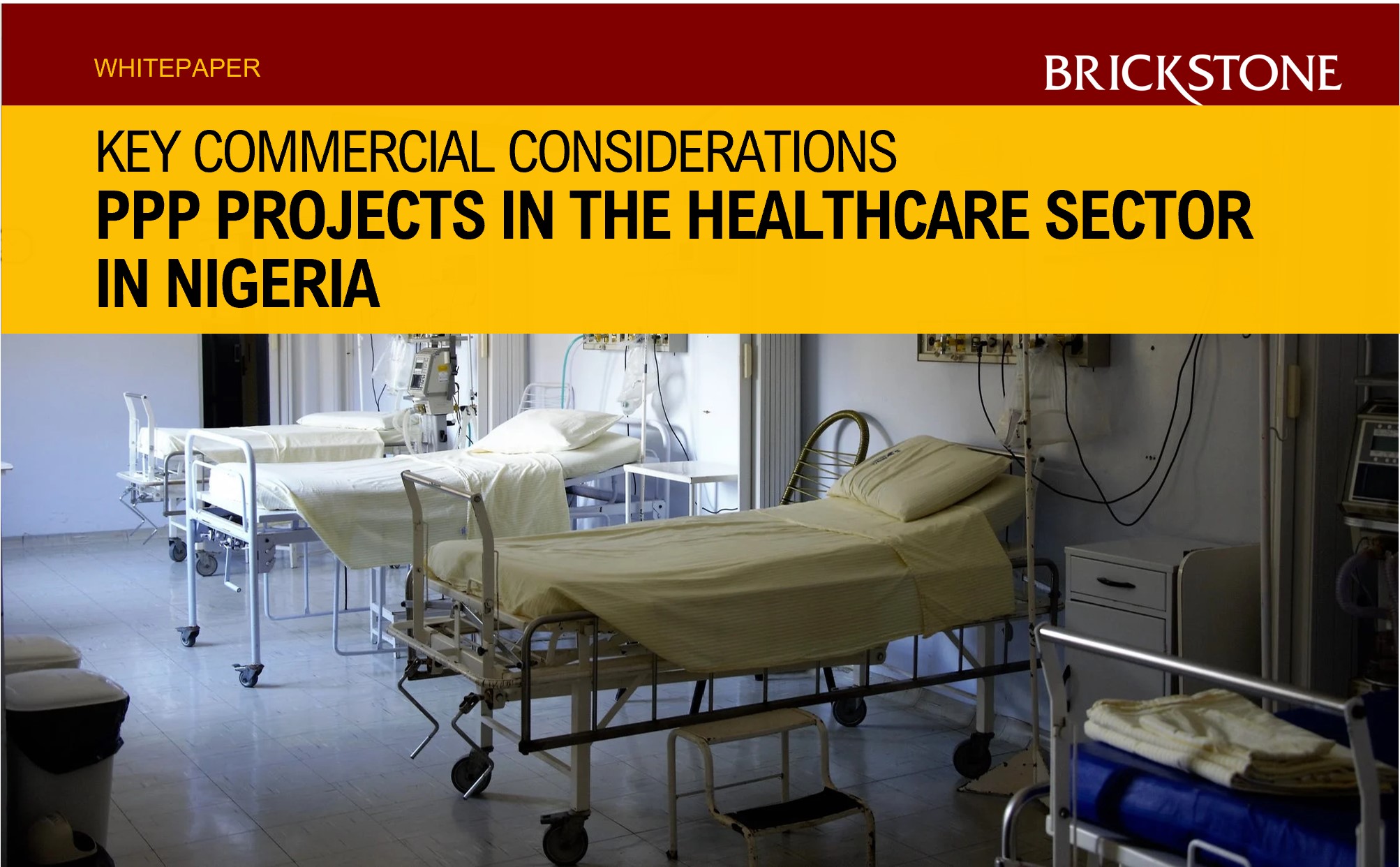 PPP Projects in the Healthcare Sector of Nigeria: Key Commercial Considerations
PPP Projects in the Healthcare Sector of Nigeria PPP Projects in the Healthcare Sector in Nigeria is quite lacking as...
Read More →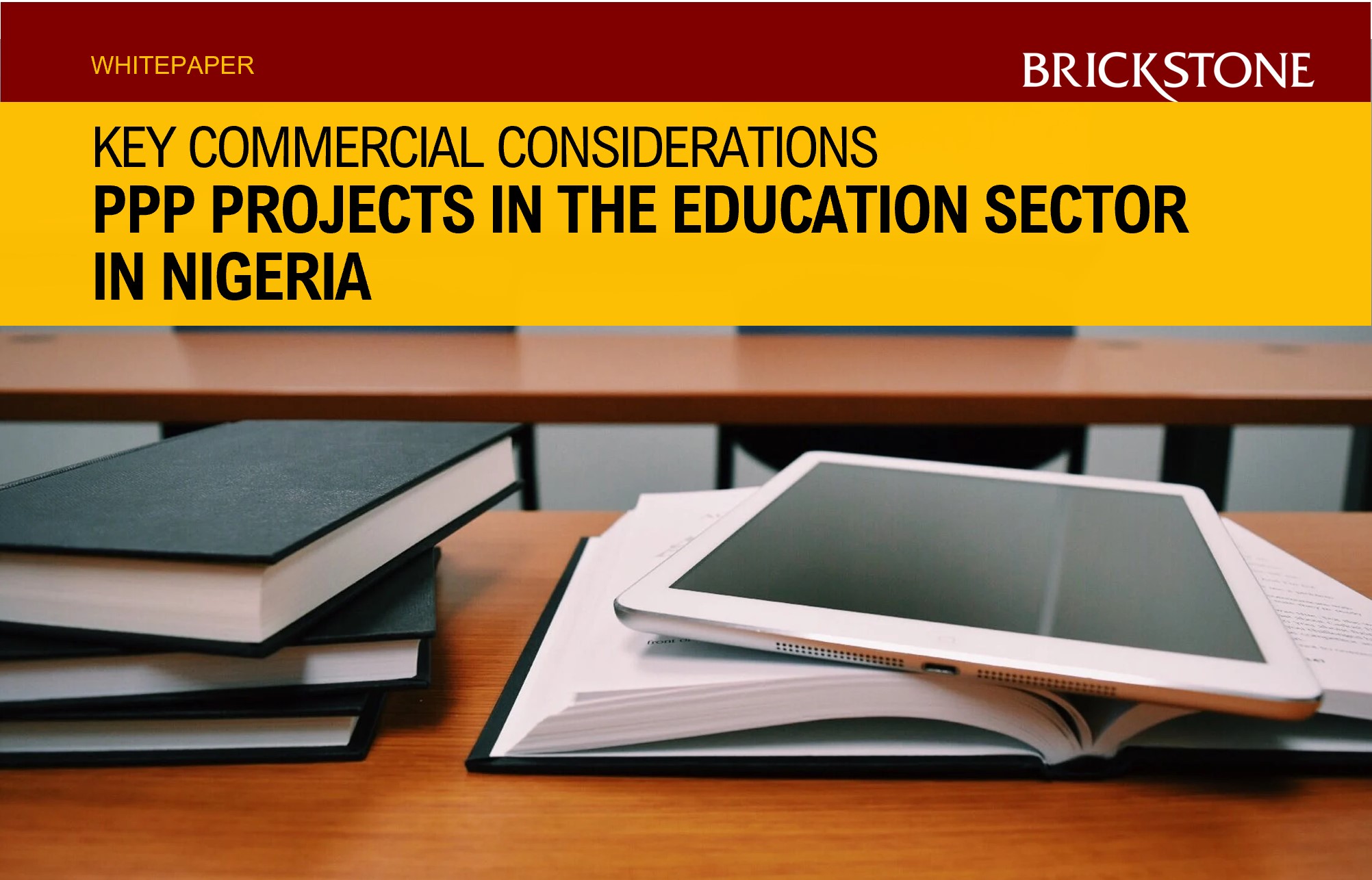 PPP Projects in the Education Sector of Nigeria: Key Commercial Considerations
PPP Projects in the Education Sector PPP Projects in the Education Sector in Nigeria is not yet active. Successive administrations...
Read More →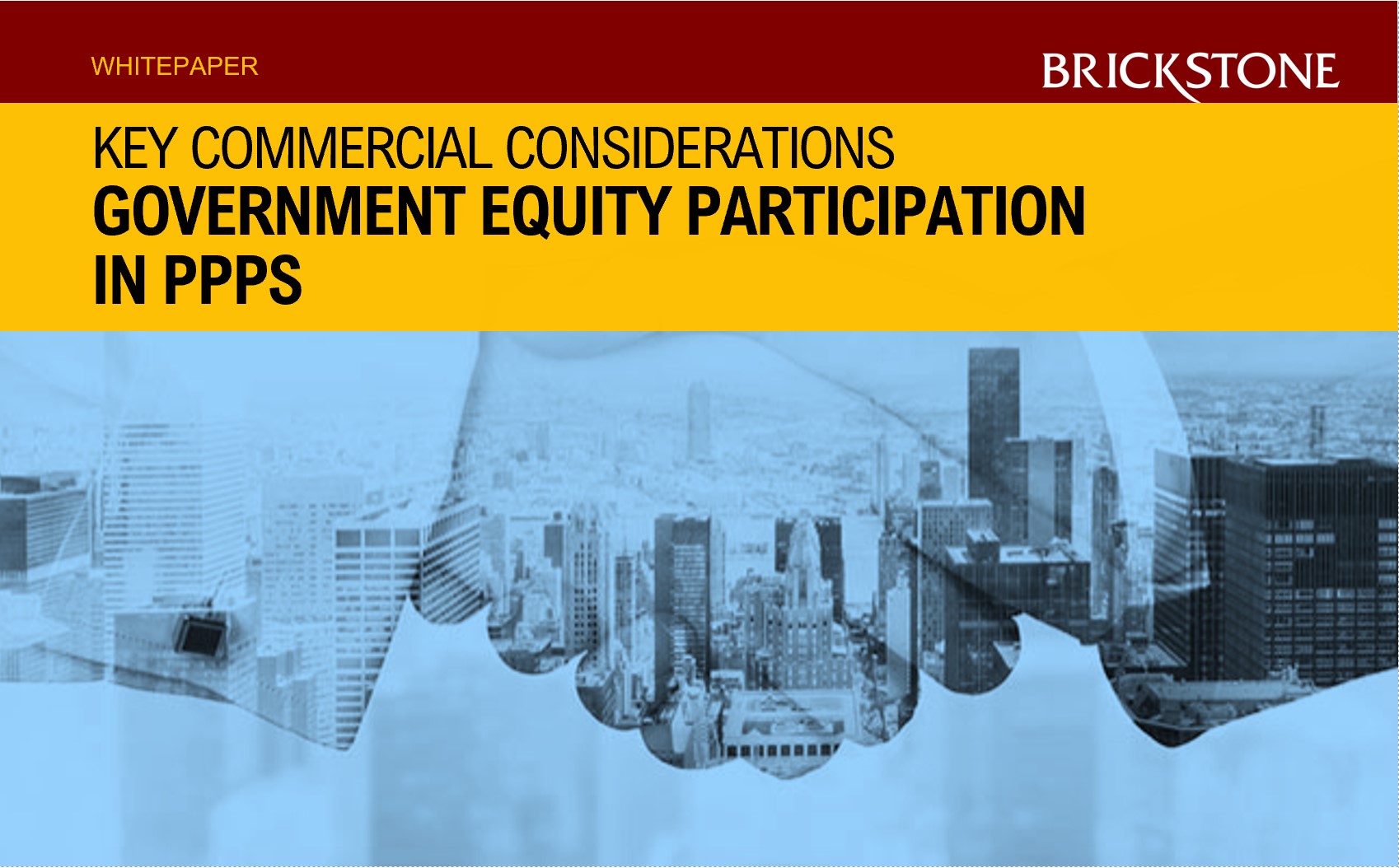 Government Equity Participation In PPPs: Key Commercial Considerations
Government Equity Participation In PPPs Government Equity Participation in  Public-Private Partnerships are beneficial in many ways to the government and...
Read More →











 Why not contact us to make your Project Happen 





Our advisors and consultants would be able to schedule an online meeting with you to discuss your project with the overall objective of seeking ways to achieve the "bankability" and protection of the long term asset value of your project.





 Request a Meeting Now