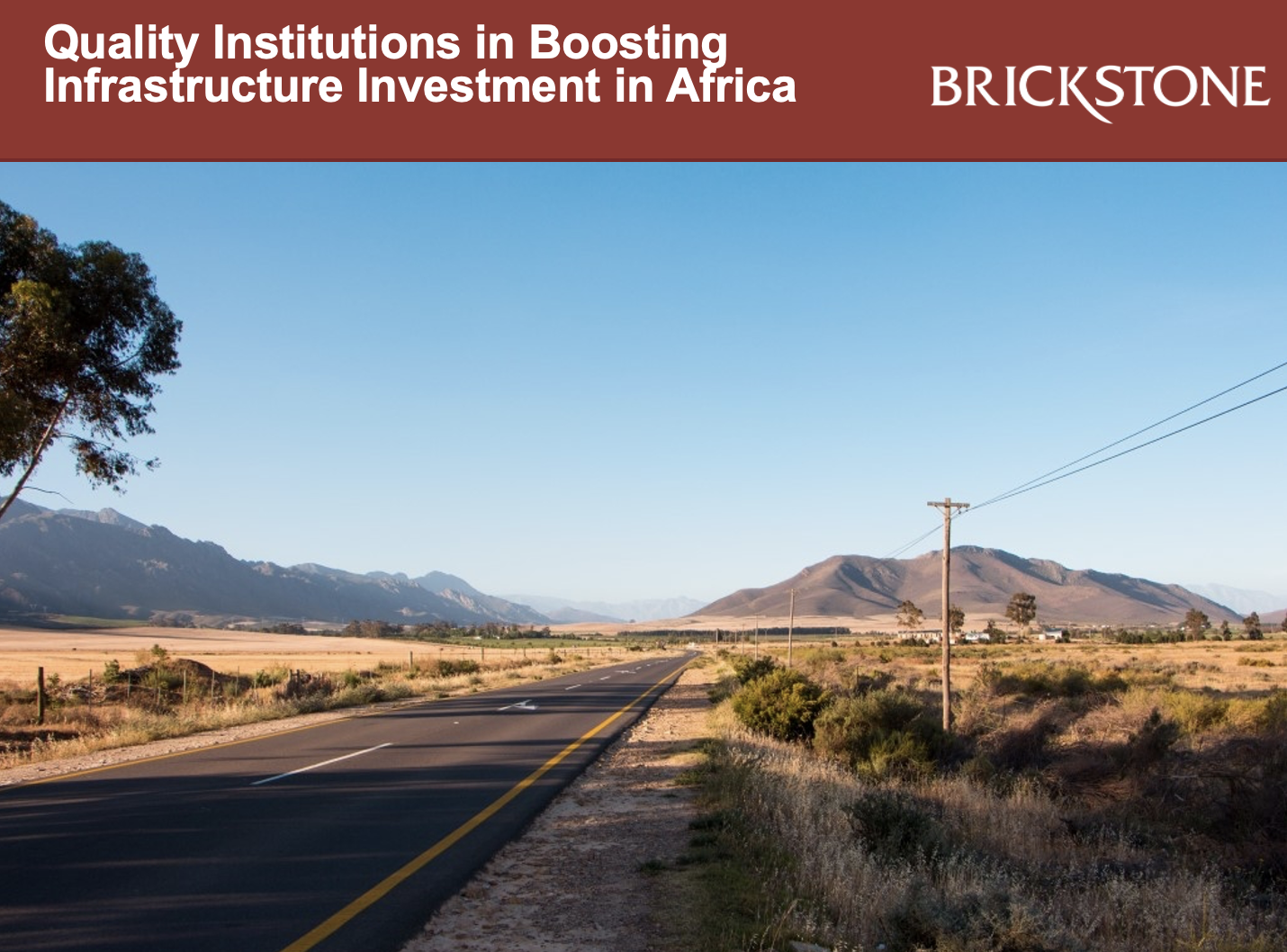 Quality Institutions in Boosting Infrastructure Investment in Africa
Infrastructure Investment in Africa
According to the International Finance Corporation (IFC), greater focus on regulatory quality and institutional reforms would bring much-needed extra private sector investment in Sub-Saharan Africa's infrastructure. Improvements in areas like strengthening the rule of law and lowering corruption levels would boost private investment by up to 0.8 percent of GDP over four years—or $20 billion. 
The benefits would reverberate across sectors including energy, environment, municipal services, telecommunications, information technology, transportation, and water.
This article by Brickstone Africa reviews the IFC's report on how quality institutions can boost infrastructure investment in Africa. 
Boosting Infrastructure Investment in Africa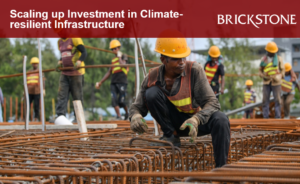 Boosting private investment in infrastructure has become more urgent than ever as African governments find themselves in increasingly dire fiscal straits due to the impact of the COVID-19 pandemic and, more recently, the global economic slowdown. Currently, just 10 percent of infrastructure investments in the region are made by the private sector. 
Private sector participation in infrastructure investment is of utmost importance for Africa's economic progress. By leveraging the expertise and resources of the private sector, we can accelerate infrastructure development, create jobs, and improve the quality of life for people across the continent.
While many factors determine the private sector's decision to invest in infrastructure, including the cost of lending, macroeconomic stability, and openness to trade, improvements in the quality of governance can be an important driver of investment too.
IFC's study analyzed 477 private sector investments in 36 African countries recorded between 2008 and 2019, totaling a value of $107.3 billion, with investments ranging in size from a $6.15 billion investment in Nigeria to a $1.2 million investment in Tanzania. 
The two main sources for the data were the World Bank and IJGlobal, a market intelligence company specialized in infrastructure and the energy industry. Different components of countries' governance systems were examined, including controls on corruption, the rule of law, quality of regulations, and voice and accountability. 
Using an econometric modeling method, IFC tested the impact institutional improvements would have in each area, enabling projections to be made on which reforms would trigger the biggest uptick in private investment.
Regulatory reform in areas that affect private sector development and investment, such as ownership rules, market access, and repatriation of foreign exchange, could increase private investment in Sub-Saharan African infrastructure by 0.8 percent of GDP over four years, or $20 billion.
The study found that improvements in the regulatory framework would generate an additional 0.8 percent of GDP of investment over four years; corruption controls an extra 0.5 percentage points; voice and accountability 0.5 percent; and rule of law 0.4 percent. The increase varied somewhat between countries. 
For instance, while the overall average increase for the region was 0.8 percent of GDP over four years, it was more than 1.5 percent of GDP for Gabon, Liberia, Madagascar, Mauritania, and Rwanda.
One highly significant finding was that the smaller-sized economies generally stood to gain the most from regulatory reforms. For example, Rwanda's economy, one eighth the size of Kenya's, would receive 2.6 percentage points of GDP in additional investment more than Kenya would from four years of continuous regulatory reforms. 
Institutional improvements in other areas such as control of corruption, the rule of law, or voice and accountability could provide countries with 0.4 to 0.5 percentage points of GDP over four years, by comparison.
This finding has important policy implications for the smaller economies as it shows how a heightened focus on institutional and regulatory quality can help them to compete better for investment with their larger economy neighbors.
As the global economic outlook continues to dim and African governments face an ever-tightening fiscal space, growing the private sector's share of the infrastructure investment pie will be essential in the coming years. Targeted institutional reforms, especially of a regulatory nature, are a useful tool toward that end.
Read the complete report here. 
Why not contact us to make your Project Happen
Our advisors and consultants would be able to schedule an online meeting with you to discuss your project with the overall objective of seeking ways to achieve the "bankability" and protection of the long term asset value of your project.
Request a Meeting Now