Air Pollution and Climate Change: A Deadly Duo for Africa
Air pollution and climate change are a deadly duo for Africa, as they both currently represent a great threat to human health, well-being, and productivity, and the continent's development at large. 
According to SEI, air pollutants and greenhouse gasses often share the same sources and drivers, including fossil-fuel driven economic growth. Some pollutants, including methane and black carbon, directly contribute to both impacts simultaneously. And because Africa is particularly vulnerable to climate change, preventing emissions from short-lived climate pollutants, like methane and black carbon, will help both save lives and protect the environment.
This article by Brickstone, reviews the institutional publications and reports on the combined impacts of air pollution and coinage change, and the urgent need to take robust action at all levels of government. 
Air Pollution and Climate Change in Africa
According to SEI, 99% of the world's population, as of today, breathes air that exceeds WHO air quality limits. Many vulnerable groups in Africa, such as women, children, the elderly, and the poor, are most at risk from the combined negative health impacts of air pollution and climate change.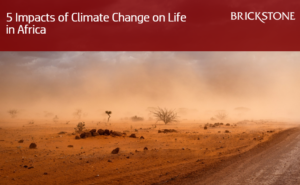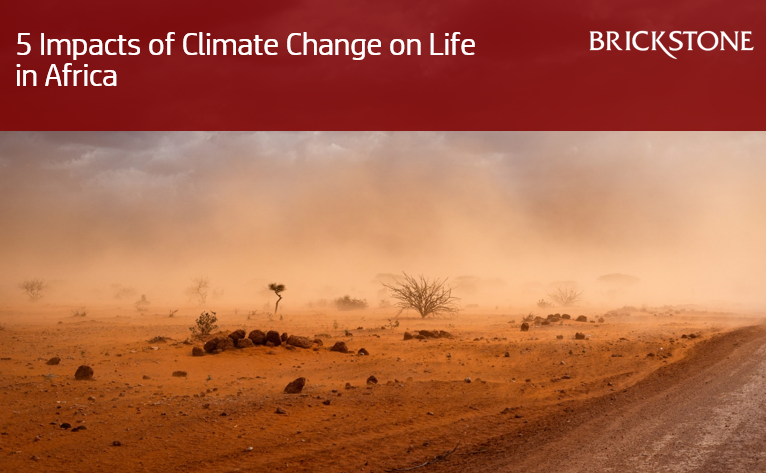 However, the new Integrated Assessment of Air Pollution and Climate Change for Sustainable Development in Africa launched at COP27 brings hope for the future by identifying five key areas that are crucial for African leaders to address in order to fight climate change, prevent air pollution, and protect human health.
Air pollution and climate change are two sides of the same coin, but they are typically addressed separately. They should be tackled jointly, with a focus on protecting peoples' health – particularly in low- and middle-income countries – to strengthen human capital and reduce poverty.
The assessment, made by the African Union Commission, the Climate and Clean Air Coalition and the UN Environment Programme, developed by African scientists in a process led by SEI, is the first of its kind integrated assessment of air pollution and climate change for the continent and provides a robust scientific basis for action towards clean air in Africa.
It shows how African leaders can and should act urgently on the following key areas: transport, residential, energy, agriculture, and waste, to reduce air pollution and benefit through premature death prevention, a reduction in carbon dioxide emissions, improved food security and significantly contribute to the global efforts to keep global warming below 1.5°C and limiting the negative effects of regional climate change.
By 2063, Africa's population, as well as its economy, is predicted to have proliferated, with Africa's population increasing by 32% by 2030 and 137% by 2063. The substantial population growth will be accompanied by a massive demand for transport and food, two key areas identified in the assessment and of importance for African governments to address, to lower GHG emissions and air pollution. With such a giant increase in transport and food production, it is imperative that air pollution and emissions from these industries must be clean and sustainable, as ensuring zero hunger by 2063 will require almost three times more food than today.
Furthermore, most of the solutions in the assessment have already been successfully implemented in different parts of Africa. Regional agreements have introduced clean fuel and vehicle emissions standards, and electric vehicle imports are on the rise. Many cities are working to increase public transport and non-motorized transport options.
Clean cooking options are increasing across Africa, many African countries have committed to reducing oil and gas methane emissions, pledging to eliminate 45% by 2025 and 60-70% by 2030, and more than 25 countries on the continent have joined the Global Methane Pledge, which will cut human-caused methane emissions at least 30 percent by 2030.
Additionally, Africa has massive solar energy potential and countries have begun setting ambitious targets for renewable energy expansion under their nationally determined contributions (NDCs). The agriculture and waste sector are also becoming more sustainable with innovative public-private partnerships.
Read more on here.
Why not contact us to make your Project Happen
Our advisors and consultants would be able to schedule an online meeting with you to discuss your project with the overall objective of seeking ways to achieve the "bankability" and protection of the long term asset value of your project.
Request a Meeting Now