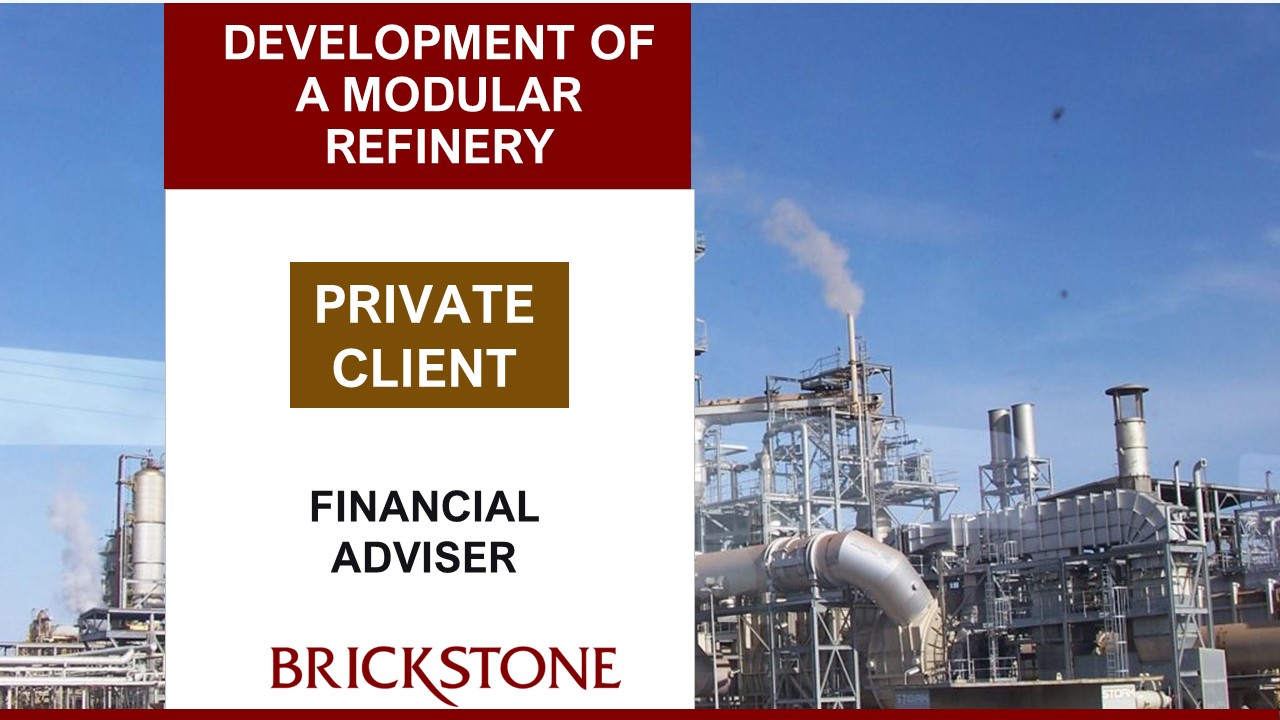 Project Info
Client
Private Energy Developer
Skills
Transaction Advisory | 2018
Project Description
Modular Refinery Development: Project Description
Our clients wanted a Business Case for the development of 25,000 bpd Modular Refinery in South West Nigeria.
A modular petroleum refinery is a process plant for refining crude oil that is engineered and constructed on largely skid-mounted structures. Each skid contains a section of the entire process plant and through interconnecting piping the component skids are linked together to form an integrated operable process plant at the site.
Modular Refinery Development: Actions Taken
Brickstone was contracted to:
Market and Industry analysis of the Oil and Gas Sector for petroleum products price movement and to establish the demand – Supply gap.
Recommend appropriate transaction modalities and structuring and executing fund raising for the project.
Develop a Comprehensive Financial Model to communicate the financial viability of the project to investors.
Develop an Information Memorandum and Business Plan that would communicate succinctly the value proposition of the project to investors
Introduction of client to high networth individuals and potential investors.
Services includes the following:
Cost Estimates Projection
Market Research and Analysis