Talks@Brickstone

: 
Episode 002
Topic: Facilities Management as a Risk Mitigation Strategy in Large Scale Commercial Developments
Guest: Mrs Wale Odufalu, Group Executive Director, Alphamead Group and Chair, Institute of Workplace and Facilities Management (IWFM) Nigeria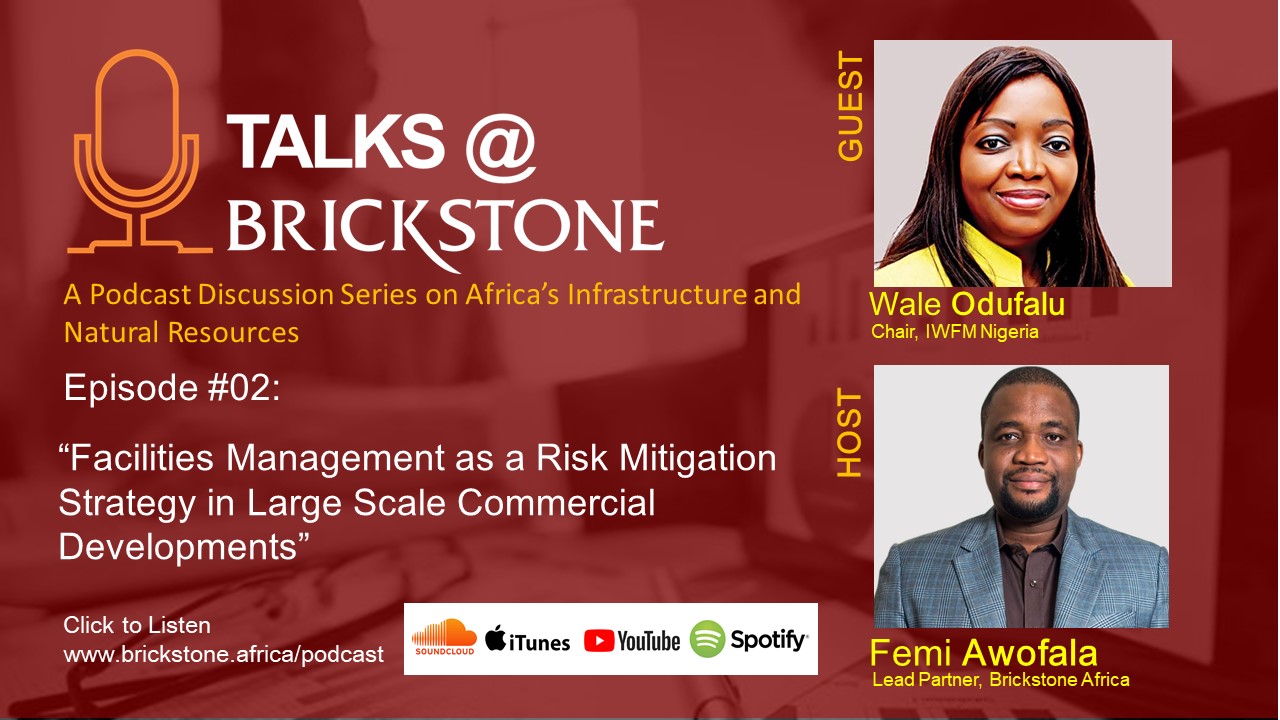 Mrs Wale Odufalu is currently the Chair of the Institute of Workplace and Facilities Management (IWFM), Nigerian chapter. She is also the Group Executive Director at Alphamead Group where she handles a wide range of responsibilities in managing organizational affairs and business development in the Building Services industry, several of which involved pioneering roles. She has held the positions of Business Development Manager and Regional Manager with BASSCOMM Nigeria as well as Managing Director of One Source. In addition to this practical experience, Wale holds an MBA from the Obafemi Awolowo University, Ile Ife and is a Fellow of the Chartered Institute of Secretaries (FCIS).
Key Podcast Discussion Issues
This Podcast on Facilities Management, involved discussions around the following issues:
• Many Investors commit capital to Large scale investments in Real Estate, why doesn't such attention go into FM Planning for such developments.
• How does FM preserve the Long-Term Asset Life for Commercial Developers in Retail, Office and Industrial RE.
• There is a growing awareness of the link between the efficiency of a business and its office environment.
• How does the Future of Workplace Facilities Management relate to Commercial Property Owners/Landlords?
• The Future of the Workplace in Facility Management talks about the need for African FMs to rise to the global FM there is a need to develop the right systems along with certain steps.
Listen Now