Project Description
AgroInfraCO Agricultural Infrastructure
AgroInfraCO is a Developer and Operator providing Agriculture enabling Infrastructure through innovative financing solutions. AgroInfraCO was incubated within the Brickstone Africa Infrastructure Acceleration Programme ("Brickstone InfraLAB"), an action oriented capacity building and acceleration programme aimed at project sponsors involves in large scale industrial and infrastructure projects in Africa.
Its core focus include the following: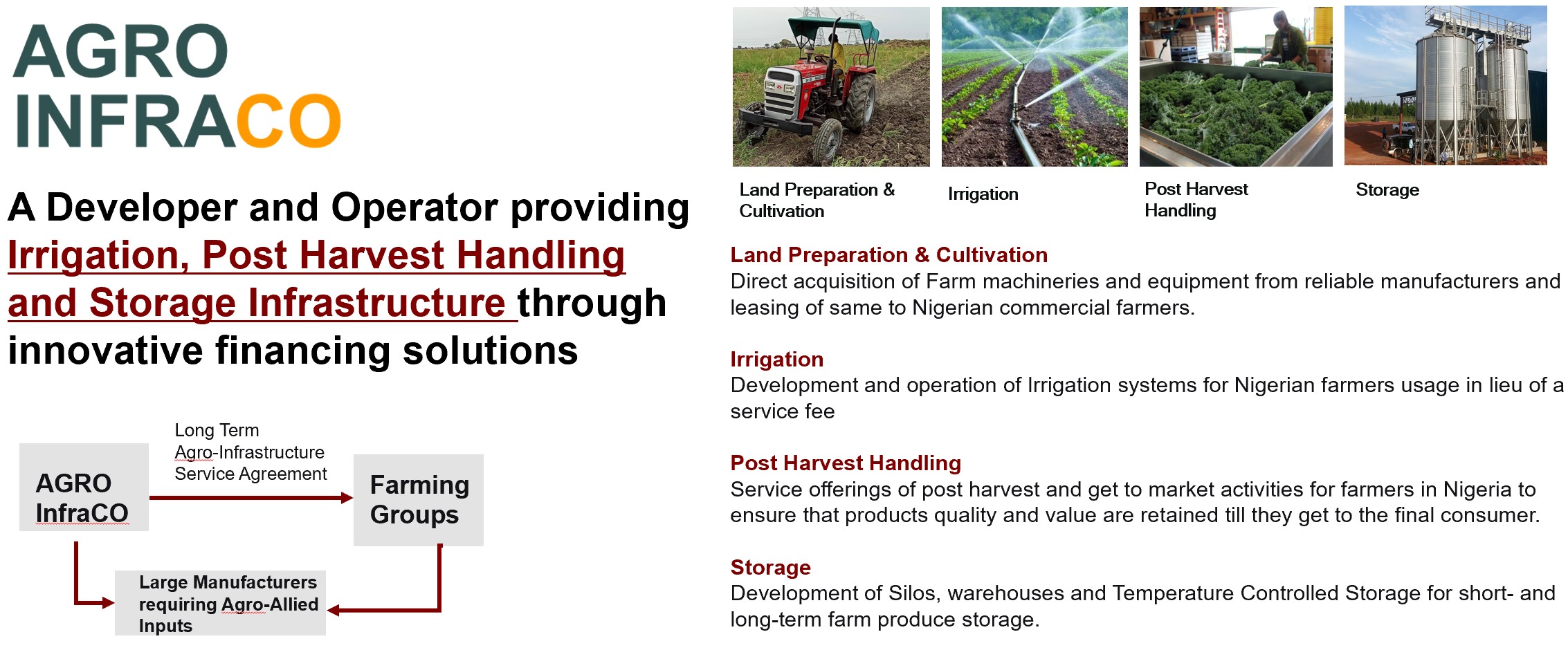 Land Preparation & Cultivation
Direct acquisition of Farm machineries and equipment from reliable manufacturers and leasing of same to Nigerian commercial farmers.
Irrigation
Development and operation of Irrigation systems for Nigerian farmers usage in lieu of a service fee.
Post Harvest Handling
Service offerings of post harvest and get to market activities for farmers in Nigeria to ensure that products quality and value are retained till they get to the final consumer.
Storage
Development of Silos, warehouses and Temperature Controlled Storage for short- and long-term farm produce storage.