Brickstone Dealcamp Series
Secured Asset Financing
This Secured Asset Financing course is aimed primarily at CEOs with little or limited finance and management knowledge but who are incubating projects that require knowledge of  equipment finance and leasing, aircraft finance and leasing and shipping finance.
Programme Overview
A Three (3)-day training covering the basic knowledge of equipment finance and leasing, aircraft finance and leasing and shipping finance.
Consists of lectures, hands-on group exercises and case studies.
At the end of the programme participants would be able to:
Master the financing, legal documentation and structuring of Project & Asset Financing
Understand the most profitable strategies in Equipment Financing
Learn the safest ways to engage in any form of Aircraft Finance
Learn about all the hurdles of Ship financing via mortgages or leveraged leases and how to best negotiate them.
Engage with a number of separate case study workshops to reinforce knowledge
Who Can Participate?
Entrepreneurs wishing to gain a clearer understanding of the fundamentals of equipment finance and leasing, aircraft finance and leasing and shipping finance. The training also helps to show how asset finance impacts on the decisions they make on a day-to-day basis either at a departmental or company-wide level.
Content Outline
The course provides important experience and practical examples in the following areas:
Day One : Module 01 – Understanding Key Asset Finance Elements
◎ Conceptual Differences Asset Finance vs Corporate Finance
Helping participants appreciate how Asset Finance Differs from Corporate Financing most entrepreneurs are used to.
◎ An Overview of International Asset Finance
Discuss basic Asset Finance Terminology and Concepts; and Highlight the basic components of asset finance; participants and their roles
Understand asset finance transactions are based on the future value of the asset concerned. This is a key factor of the lender's credit risk and has major implications for security and the borrowers freedom to run their business.
◎ Equipment Finance and Leasing
Large equipment financing transactions take the form of a direct syndicate loan to the borrower which is paid to the Supplier, or a bank finances the Lessor who purchases the equipment form the Supplier and the Leases it out to the Lessee.
Roles of the creditor, lessee, lessor and supplier
Value of the asset and coverage ratios
Negotiating leasing Agreements
Legal Opinions and Finance Reports
International lease documents
Guarantees
Tax advantages
Uniform international lease laws
Case Study Workshop on Equipment Financing
Day Two : Module 02 – Aircraft  Finance
◎ Aircraft Finance and Leasing
Aircraft financing is largely a global business by nature. Aircraft possess a unique character as both a highly valuable and a highly mobile asset that can carry passengers to numerous destinations across multiple jurisdictions.
Aircraft valuation and revenue projections
Aircraft secured bond transactions
Structuring a leveraged aircraft lease
Lease securitization
The Capetown Convention
Self-help – repossession, export and re-registration
Case Study Workshop on Aircraft Financing
◎ Shipping finance
Ships are floating work-horses, they depend on their mobility for their income, but unlike other transportation assets they do not need to return to a home base, nor need they visit the same port twice. Ships can last for half a century or more without mishap, yet at the same time regularly disappear, collide and cause loss of life and widespread environmental damage. They are the cheapest means of transporting large volumes of goods, yet go up and down in value according to cycles which can be independent of other markets and difficult to predict.
Ship registration
Bareboat charters
One ship company
Analysis of multi-currency loan agreements
Guarantees
Registration of security
New built financing and second hand ships purchases
Standard provisions of a ship mortgage
Leveraged leasing structures flexibility and development
Assignment of insurance and earnings
Case Study Workshop on Leveraged Ship Leasing
Day Three : Module 03 –  Case Study Review
Case Studies Reviews and Deal-making
This provides an overview of the financial life cycle of secured asset transactions raising funds and financial instruments, equity investments, debt and project finance, joint ventures, marketing and off-take agreements, technical reporting.
Workshops on Risk Assessment & Strategy.
Discussion Panel on discussion of Secured Asset Projects risks how to deal with them. Key risks include credit, market, interest, infrastructure, engineering, liquidity, supply, currency, political and environmental. Guest Speakers to be invited to share their knowledge and there would also be Q&A session
Duration
3 Days
Training Location
Lagos
Abuja
Training Fee ( Terms and Conditions Apply) VAT Inclusive
TBD
Main Course Leader
Babafemi Awofala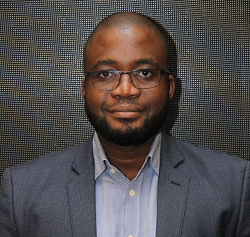 Babafemi Awofala is the Founder and Senior Partner with Brickstone Partners Limited, an integrated professional service firm providing project finance advisory and transaction structuring for the agriculture, power, energy, infrastructure and real estate industry in West Africa.
Babafemi has 15 years experience advising companies and governments on private investments and has led teams in the structuring and executing project/structured financings and M&A transactions, performing financial due diligence, developing complex financial models, performing credit analyses, drafting valuations reports and information memoranda, and negotiating term sheets and closing documents.
He was a Vice President at Travant Capital, a private equity and investment advisory firm which raised and partially deployed a US$107m private equity fund. Babafemi executed the following Power & Energy Related-Restructuring advisory transactions. Babafemi was an investment banking lead with Vetiva Capital Management Limited where he lead teams on the advisory, structuring and management of more than
$1 billion in public and private offerings of debt/quasi-equity/equity and mergers and acquisitions (M&A) transactions for corporations and governments in Nigeria over 3 years.
Prior to joining Vetiva Capital Management Limited, he was at the ARM Investment Mangers and was part of the private equity real estate team and he was responsible for managing due diligence activities, structuring and coordinating of potential investments and financings among co-investors. Key projects included acquisitions of medium–upper income residential and commercial properties in the Lagos and Abuja, equity placement
and advisory services for the raising of a $90 million private equity real estate fund that invests in real estate projects in West Africa, the US$ 350 million Toll Road Project in Lekki, Lagos and the financial plan for the expansion of a Regional Airport in Nigeria.
Mr. Awofala has an MBA from the Lagos Business School, Pan – African University, Lagos. He has concluded professional courses in Finance & Financial Law at SOAS-University of London. He is a member of Infrastructure Policy Commission and Technical Anchor on Mining Thematic Workgroup both at Nigeria Economic Summit Group
Guest Facilitators
There would be other guest facilitators who are leading specialist in Private Equity, Financial and Accounting with vast Entrepreneurship, Commercial and Advisory experience in starting New Ventures and Growing business
Fill Form below to make your booking