Brickstone Dealcamp Series
Project Finance Implementation for Infrapreneurs (Advanced)
Brickstone Dealcamps Series were designed for the African Infrapreneur developing projects but lack the knowledge of basic limited recourse financial principles in making the deal happen. 
This course is part of the DealCamp Series and builds on the course Project Finance Fundamentals for Infraprenuers which design for project entrepreneur developing Infrastructure projects  but lack the knowledge of basic limited recourse financial principles in making the deal happen. We define "Infrapreneurs" as Entrepreneurs or business owners who are typically in corporate business but now wants to develop a new project. They also called Project Sponsors in the Limited Resource Finance space.
Project Finance Implementation for Infrapreneurs focuses on implementing project finance  projects and takes participants through the stages of structuring until financial close.
This course is aimed primarily at CEOs with little or limited finance knowledge but who are incubating projects in Energy and Infrastructure space. Brickstone believes it is also important important that CEOs have a solid grasp of basic project finance awareness in order to agree with other project stakeholders and appreciate project finance principles that affect the value of their large scale projects
Programme Overview
A Two (2)-day training covering the advanced project finance knowledge for infraprenuers
Consists of lectures, hands-on group exercises and case studies.
Objectives
Entrepreneurs wishing to gain a clearer understanding of the fundamentals of business finance and how finance impacts on the decisions they make on a day-to-day basis either at a departmental or company-wide level.
Content Outline
The course provides important experience and practical examples in the following areas:
Day One : Module 01 – 

Project Structuring & Documentation
◎ Understand the Project Finance Implementation processes
Understand motivations for the Project Finance Implementation Process
◎ Structuring the Project Vehicle & Sponsor Shareholder Issues
 Explain structuring options for the project vehicle and other Shareholder Agreement Issues
◎ Project Documentation
To Discuss key organizational Documents and Key Agreements as well as Highlight the risk mitigation variations in the classic Project Finance structure (EPC, Resource Supply Agreement Variations, O&M Agreement Variation)
Understand Key Security Documentation & Credit Enhancements
◎  Case Studies Review
Case Discussion to recap Project Finance concepts learnt so far.
Day Two : Module 02 – Project Financial Plan & Closure
◎ Implementing the Financing stage
Securing lowest financing costs, Understanding how to achieve the highest risk-reward trade-off possible, Minimizing exposure to the project
◎ Preparing the Project Financing Plan & Financial Model
Helping participants to Understand the General Considerations in preparing a Project Financing plan
To participant Understanding the architecture of a typical financial model and use of the model by sponsor(s)
◎ Achieving Financial Closure
To participant Understanding the Key Requirement of a Typical Financial Closure Process
◎ Case Studies Review
Case Discussion to recap Project Finance concepts learnt so far.
Duration
2 Days
Location
Lagos ( January 2020)
Abuja ( February 2020 )
Training Fee ( Terms and Conditions Apply) VAT Inclusive
NGN 195,000
Main Course Facilitators
Babafemi Awofala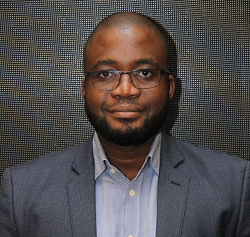 Babafemi Awofala is the Founder and Senior Partner with Brickstone Partners Limited, an integrated professional service firm providing project finance advisory and transaction structuring for the agriculture, power, energy, infrastructure and real estate industry in West Africa.
Babafemi has 15 years experience advising companies and governments on private investments and has led teams in the structuring and executing project/structured financings and M&A transactions, performing financial due diligence, developing complex financial models, performing credit analyses, drafting valuations reports and information memoranda, and negotiating term sheets and closing documents.
He was a Vice President at Travant Capital, a private equity and investment advisory firm which raised and partially deployed a US$107m private equity fund. Babafemi executed the following Power & Energy Related-Restructuring advisory transactions. Babafemi was an investment banking lead with Vetiva Capital Management Limited where he lead teams on the advisory, structuring and management of more than
$1 billion in public and private offerings of debt/quasi-equity/equity and mergers and acquisitions (M&A) transactions for corporations and governments in Nigeria over 3 years.
Prior to joining Vetiva Capital Management Limited, he was at the ARM Investment Mangers and was part of the private equity real estate team and he was responsible for managing due diligence activities, structuring and coordinating of potential investments and financings among co-investors. Key projects included acquisitions of medium–upper income residential and commercial properties in the Lagos and Abuja, equity placement
and advisory services for the raising of a $90 million private equity real estate fund that invests in real estate projects in West Africa, the US$ 350 million Toll Road Project in Lekki, Lagos and the financial plan for the expansion of a Regional Airport in Nigeria.
Mr. Awofala has an MBA from the Lagos Business School, Pan – African University, Lagos. He has concluded professional courses in Finance & Financial Law at SOAS-University of London. He is a member of Infrastructure Policy Commission and Technical Anchor on Mining Thematic Workgroup both at Nigeria Economic Summit Group
Guest Facilitators
There would be other guest facilitators who are leading specialist in Private Equity, Financial and Accounting with vast Entrepreneurship, Commercial and Advisory experience in starting New Ventures and Growing business
Fill Form below to make your booking