Brickstone Dealcamp Series
Project Finance Fundamentals for Infrapreneurs
Introduction
Brickstone Dealcamps Series were designed for the African Infrapreneur developing projects but lack the knowledge of basic limited recourse financial principles in making the deal happen. 
We define "Infrapreneurs" as Entrepreneurs or business owners who are typically in corporate business but now wants to develop a new project. They also called Project Sponsors in the Limited Resource Finance space. These individuals often point to project finance being the most important skill they cherish. What complicates the matter further is that debt and equity financial decision making in the context of new project ventures is different from materials taught in most finance & accounting courses.

Who Can Participate?
This course is aimed primarily at CEOs with little or limited finance knowledge but who are incubating projects in Energy and Infrastructure space. Brickstone believes it is also important important that CEOs have a solid grasp of basic project finance awareness in order to agree with other project stakeholders and appreciate project finance principles that affect the value of their large scale projects
Content Outline
The course provides important experience and practical teaching over 3 days of a typical Project Finance Life Cycle.
A. Introduction
Session 00: Course Introduction
Session 01: Motivations for Project Finance
Session 02: Overview of Project Finance Phases
B. Early Stage Project Development Stage
Session 03: Key Issues Early Development Stage and Importance of the Special Purpose Vehicle
Session 04: Practical Exercise – Contractual Flow Charts & Project Types Case Studies Examples
Session 05: Importance of Contracted Revenue and Turnkey Construction Delivery
Session 06: Early Stage Project Assessment using Financial Model
C. Pre-Financing Stage
Session 07: Key Issues Pre-Financing Stage (including Principles of Risk Allocation)
Session 08: Key Project Documents (Key Agreement, Organizational and Cost Agreements)
Session 09: Application of Financial Models in Negotiations: Discussion focussed on DSRC
Session 10: Practical Exercise – The DSRC
Session 11: Environmental Due Diligence Checklist
Session 12: Tendering Process for EPC Contacts: Key Issues for Infrapreneurs
D. Financing Stage
Session 13: Letters of Intent, Term Sheets, Commitment Letters, and Mandate Letters
Session 14: Understanding Investor Motivations for Debt and Equity Investors
Session 15: Introduction to Loan Finance Documentation
E. Post-Financing Stage
Session 16: Project Monitoring, Operation & Management: Issues for Infraprenuers
Session 17: Case Studies and Discussions
Duration
3 Days (9.00 am to 5.30pm daily)
Location
Lagos (6-8 February 2020)
Abuja (20 -22 February 2020)
Facilitators
(for the Lagos Session, 6-8 February 2020)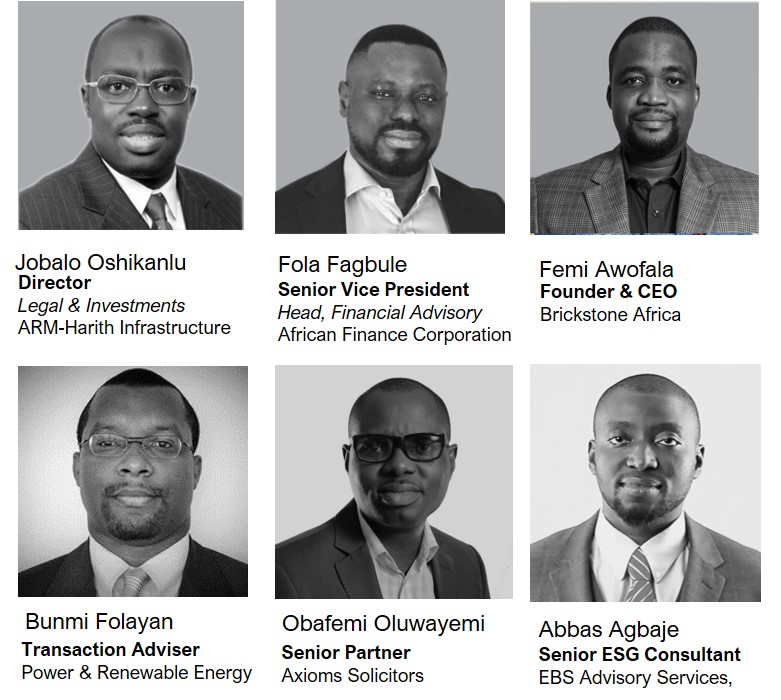 Click to Download Training > BROCHURE
 

to view Facilitator Profile.
Training Fee
(Terms and Conditions Apply) VAT Inclusive
NGN 195,000
Payment to be made to
BRICKSTONE INVESTMENT MANAGERS LIMITED / FIRST BANK PLC / 202 234 7194
Please send evidence of payment to dealcamp @ brickstone.africa
Call us on +234-814 990 6488 (Direct Line)