Managing Real Estate Project Development Risks
Its important that managing development risks is a vital skill every developer needs to have to execute projects.
Real Estate development requires a reasonably large amount of investments & a strong development team of professionals with different skill to coordinate a wide range of interdependent risk.
1. Introduction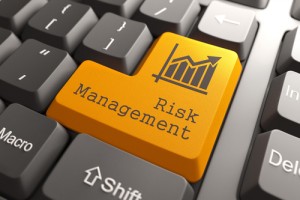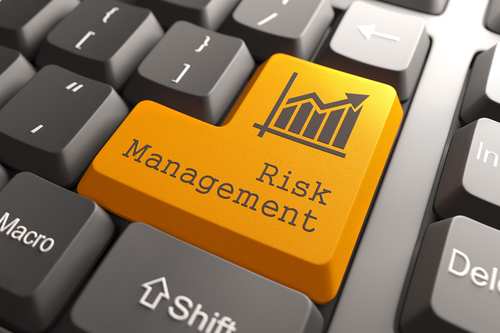 It is key to note that Risk is a major element of real estate investment as in other investments in oil, gas or commodities. It is inherent in each project within the construction industry in different forms and at different stages from pre-development, construction and post construction.Hence, managing development risks is very vital in real estate development.
It is a consequential of poor building technology, bad economic condition, unfavorable political situation and environmental factors such as topography and changing weather conditions. These factors constitute threats with attendant negative impact on the project execution and operation.
Harvard Business Review provides an update in its article on managing development risks with a new framework which affirms the fact that the first step in creating an effective system that can be used in managing development risks is to understand the qualitative distinctions among the types of risks that organizations face
In this article we will depict the real estate development risks and their mitigation. Real estate development consists of land assembly, development, financing, building and the lease or sale of residential, commercial and industrial property. Real estate development is a very dynamic process with a significant average duration
2. Potential Project Risks
The idea of managing development risks can be attributed to different situations. The following is a portrayal of the risks that may occur in the Real Estate business, along with the mitigating measures.
The risks can include Land value risk which looks at land acquisition costs and the risk that estimation of obtained area changes because of market circumstances, also important is the  Land exploitation risk which primarily identify with environmental issues.Planning permit risk:
The risk that no usable planning permit is received or that this process takes longer than expected. This risk also applies to other municipal approvals/permits, such as commercial licenses. Whether or not grants are obtained is also included in this risk.
In managing development risks, there is also Construction risk which deals with the pricing, design, quality and possible delays. A number of developers also look at Revenue risk which has numerous variables that impact revenues. These include yields, rent levels, sales price levels, inflation and interest rate levels, demand and supply.
Legal risk is a major risk in managing development risks. It covers a broad area of topics: possible objections against changes in zoning, liability risks or contracts which have not been drawn up correctly. It also concerns the risk of not obtaining the required permits and the risks involved with buying existing companies to acquire land positions. Tax risk is also included in the legal risk.
3. Risk mitigating Measures in Managing Development Risks
To mitigate the aforementioned risks the following mitigation in managing development risks
Research is fundamental in assessing virtually all kinds of risks. Important research areas will include Forecast of yield development and the Allocation strategy. There is also need to look at Investor demand as well as Occupiers demand
1. Project Phasing: By adequately phasing projects, the steps to be taken are smaller, the steps to be taken are more modest, with conceivable passageways after each one stage as a sure way to manage development risks.
2. Contracts: Many risks can be mitigated by carefully drawn up contracts. It is therefore essential that the legal department is involved, either directly or indirectly by instructing local lawyers. With respect to construction risk, it is crucial to use controlled pricing mechanisms when entering into construction contracts.
Therefore, it is preferred to have a fixed price contract to the largest possible extent. Depending on the project, flexibility might be needed to achieve the best price possible or to allow for tenant demands, design changes etc.
All projects need also to be insured in line with insurance policies. Furthermore, the quality of partner agreements ( clauses on the decision process and exit possibilities) need to be highlighted.
3. Cost calculations: A development appraisal consists of assumptions that become more certain in the course of the project. The risk of surprises and wrong assumptions made during the process need to be mitigated by meticulous calculations.
These will be made during the development process as the design will evolve toward final specifications and will have to take into account inflation levels, price increases as a result of increasing demand etc. Where necessary, these should be verified externally.
4. Pre-lease/-sales: In order to ' test ' the market of end-users before entering into the commitment to the actual starting of construction of a project, a certain rate of pre-letting or pre-selling is required. It should also have the ambition to enter other major commitments ( e.g land purchase ) conditional upon these market-tests. In addition to demonstrating the market appetite, this will reduce the amount at risk as well, since pre-leasing/selling locks in part of the revenues.
5. Timing payments: on account of expenses it is preferred to pay as late as could be allowed, while on account of incomes it is wanted to get these as ahead of schedule as would be prudent. Next to the obvious advantage of lower interest costs, this strategy provides control in case of possible disputes, relating to for example contracts.
Furthermore, it is preferable to keep the level of spending in the development phase to such a level that a real go/no-go decision before the start of the construction phase is still possible. In conclusion real estate investment embarked upon without determining the extent of risk involved in the envisaged project is not prudent.
This is because many investors embark on project without a careful examination, identification and assessment of the expected risk elements.
Risk is fundamental and a major factor that must be considered as well as managing development risks. An ideal real estate investor considers price certainty as an important economic variable since every risk element has direct or indirect effects on the financial budget of the project from conception to delivery or occupation.
How Brickstone Can Help?
Why not contact us to make your Project Happen
Our advisors and consultants would be able to schedule an online meeting with you to discuss your project with the overall objective of seeking ways to achieve the "bankability" and protection of the long term asset value of your project.
Request a Meeting Now