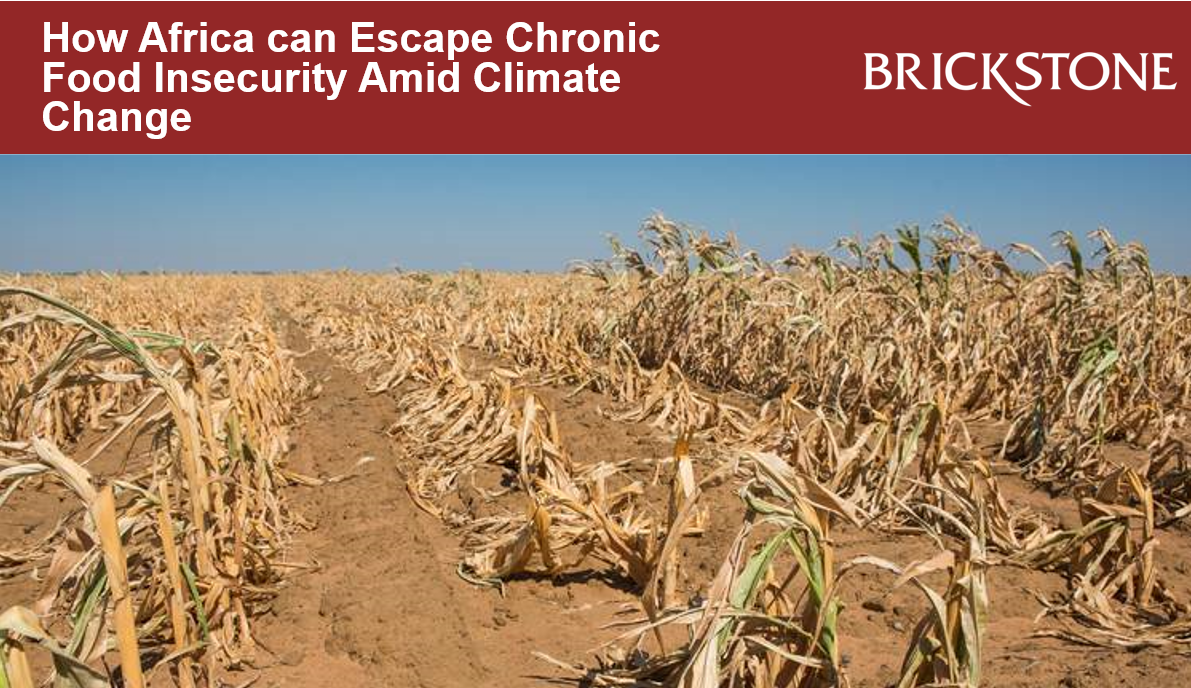 How Africa Can Escape Chronic Food Insecurity Amid Climate Change?
Climate change and extreme weather are posing severe threats to farmers across Africa, especially in sub-Saharan Africa because of a lack of resilience to climate events, food import dependence, and excessive government intervention.

Successive shocks from the war in Ukraine and COVID-19 pandemic have increased food prices and depressed incomes, raising the number of people suffering from high malnutrition and unable to meet basic food consumption needs by at least 30 percent to 123 million in 2022 or 12 percent of SSA's population.
The toll of these weather events on crops underscores the region's challenges and urgent need for policies to save lives and protect livelihoods.
This article by Brickstone reviews some institutional reports and publications on the climate change and food insecurity in Africa, highlighting key facts and insights.
Climate Change And Food Insecurity In Africa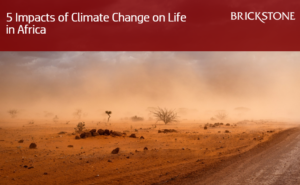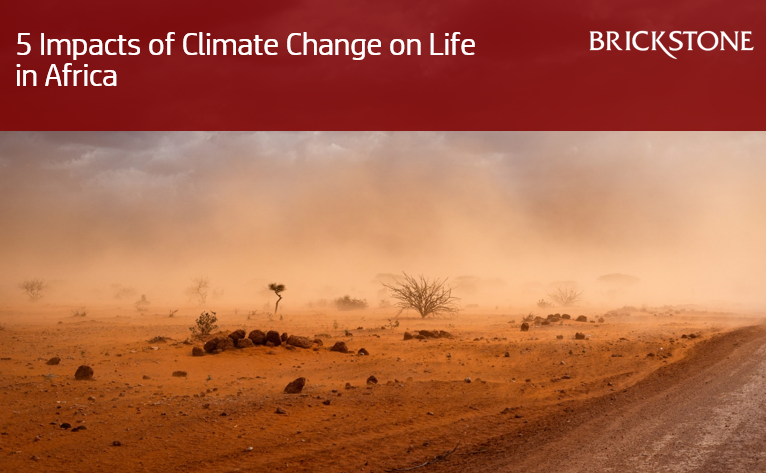 According to the IMF, climate change is intensifying food insecurity across sub-Saharan Africa, where Russia's war in Ukraine and the pandemic are also adding to food shortages and high prices. 
According to the 2022 Global Report on Food Crises 2022 Mid-Year Update, at least one in five Africans goes to bed hungry and an estimated 140 million people in Africa face acute food insecurity. 
Climate events, which destroy crops and disrupt food transport, are disproportionately common in the region. Accordingly, one-third of the world's droughts occur in sub-Saharan Africa, with Ethiopia and Kenya currently enduring one of the worst in at least four decades. Countries such as Chad are also being severely impacted by torrential rains and floods.
The resulting rise in poverty and other human costs are compounded by cascading macroeconomic effects, including slower economic growth. A new IMF policy paper examines how fiscal and financial policies and reforms such as technology transfer can reduce this damage and help countries adapt.
Most people live in rural agricultural and fishing communities that can't afford infrastructure to protect them from adverse weather. For example, they depend on rain to water their crops, and less than 1 percent of arable land is equipped with irrigation.
Weather-sensitive domestic food production results in heavy reliance on imports, with some 85 percent coming from outside the region. While food imports can provide a buffer to domestic shocks, inflation spurred by weather shocks in regions where imports are produced can be passed on to consumers. Similarly, weather events that raise the cost of transportation are also passed on. The resulting high food-import costs can erode foreign reserves and weigh on exchange rates, contributing to more rapid price gains.
Against this backdrop, governments often try to help by intervening in agricultural production and food distribution. Untargeted interventions can be inefficient and weigh on national budgets, inflate food prices, impede competition, and reduce crop yields. For example, price controls and numerous and lengthy regulatory processes contribute to shortages by disincentivizing food production, storage, and trade. Similarly, subsidies for fertilizer and seeds drive overuse and suppress crop diversification.
On the other hand, targeted government involvement can have merit, such as supporting research and development in building resilience and agricultural productivity. Prioritizing policies around those that best protect the poor will be key amid financing and capacity constraints.
Key findings include:
1
Fiscal policies focused on social assistance and efficient public infrastructure investment can improve poorer households' access to affordable food, facilitate expansion of climate-resilient and green agricultural production, and support quicker recovery from adverse climate events;
2
Improving access to finance is key to stepping up private investment in agricultural resilience and productivity as well as improving the earning capacity and food purchasing power of poorer rural and urban households; and 
3
Greater regional trade integration, complemented with resilient transport infrastructure, enables sales of one country's bumper harvests to its neighbors' facing shortages. The international community can help with financial assistance—especially for the above-mentioned social assistance and key infrastructure areas—capacity development, and facilitating transfers of technology and know-how.
Read more here.

Why not contact us to make your Project Happen
Our advisors and consultants would be able to schedule an online meeting with you to discuss your project with the overall objective of seeking ways to achieve the "bankability" and protection of the long term asset value of your project.
Request a Meeting Now