3 Key Fronts on which Africa must Combat Climate Change
Despite Africa's low contribution to global greenhouse gas emissions, at just 3.8%, it remains the most vulnerable continent to climate change adverse impacts. This includes the exposure to exponential collateral damage, posing risks to its economies, infrastructure investments, water and food systems, public health, agriculture, and livelihoods.
The need for ambitious climate action is heightened as a result of these heightened effects, and without drastic intervention and actions taken, climate change has been predicted to remain an existential threat. In fact, it is projected to cause more devastating global consequences in the years to come. 
As a way forward, climate experts have over the years identified the key drivers causing these planetary-scale changes, and as well, recommended various solutions to curb this situation. According to WeForum, pursuing rapid, resilient and inclusive growth is the best form of climate adaptation. Also, climate-smart agriculture, natural resources, and adaptation projects are all crucial.
This article by Brickstone reviews WeForum's publication on the key areas which Africa must focus on in combating climate change, highlighting core insights and takeaways. 
Climate Change in Africa 
According to WeForum, never before have African countries felt such a sense of urgency to act, adapt and build resilience. Every year, people are experiencing more floods, soaring temperatures, coastal erosion, land degradation and other climatic shocks. In western and central Africa, recent floods across the region have affected millions of people, claiming lives and displacing tens of thousands from their homes and livelihoods. It is one thing to talk about climate change, but as the African proverb says: "Seeing is different from being told."
Yet Africa emits less than 4% of the global greenhouse gas emissions and is also today the largest contributor to carbon absorption thanks to the Congo Basin, the lungs of Africa and the world. The climate crisis is undermining hard-won development gains and deepening cycles of poverty, fragility and vulnerability across the continent.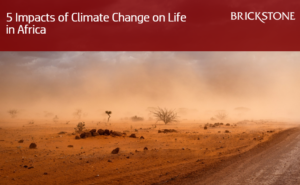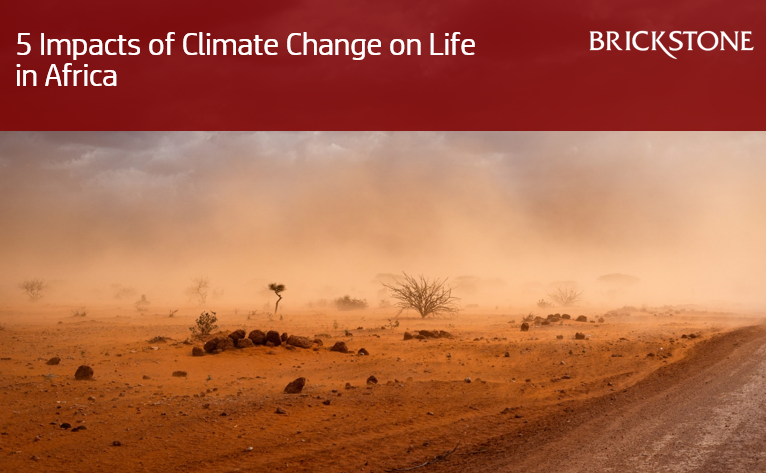 As we concluded the World Bank IMF annual meetings in Washington, it was clear from the discussions that climate change was front and centre on the agenda of our finance ministers.
The recent Country Climate and Development Report (CCDR) for the G5 Sahel countries and forthcoming reports on Cameroon, Ghana and other countries from Africa show that climate change could induce GDP annual losses ranging between 2 and 12% by 2050, driving millions more into poverty. In the Sahel, 13.5 million more people could fall into poverty by 2050 if no action is taken. The research also highlights that advancing reforms for rapid, resilient and inclusive growth is both the best form of climate adaptation and the best strategy for meeting development goals.
So what are the key priorities from western and central African countries, as the delegations get ready for COP27 in Sharm El-Sheikh?
1
Boosting Climate-smart Agriculture to Sustain Food Security: Since the last decade, countries have faced a worsening food security crisis, exacerbated by the recent dramatic rise in energy and fertilizer prices. According to WeForum, failure to act rapidly could lead to increased food insecurity in the region, with over 100 million Africans becoming extremely food-insecure. Tackling the fertilizer crisis will require collaboration between governments and the fertilizer industry to develop a transparent and efficient fertilizer market in the region, better understand soil needs, and adopt sustainable agricultural practices for boosting productivity and increasing farmers' income in a sustainable manner.
2
Countries can turn their Natural Capital into Wealth: For example, in central Africa, the Congo Basin is home to 70% of Africa's forests, which act as the world's largest carbon sink. Its forests are estimated to contain between 25 to 30 billion tonnes of carbon. It is one of the most important hotspots on the planet for valuable biodiversity, which is rapidly depleting, as well as a major source of livelihood for the poor, through food, forest produce and fishing. The Congo Basin represents a first line of defense against climate change. However, with the support of the global community, the region will need to translate this asset into revenue streams locally, nationally and globally.
3
Focus on Climate Change Adaptation as the 'New Normal': African countries need to invest in climate adaptation and shift to a low-carbon growth path to support sustainable development. As a leading partner and the largest financier, the World Bank is committed to supporting Africa's low-carbon resilient transition. In western and central Africa, we have mobilized $4.9 billion in climate financing across 92 projects from July 2021 to June 2022. The region has delivered a robust portfolio of green, resilient and inclusive investments driving transformation and innovation. Strong climate action and increased climate financing are helping countries realize their full potential.
Read more here. 
Why not contact us to make your Project Happen
Our advisors and consultants would be able to schedule an online meeting with you to discuss your project with the overall objective of seeking ways to achieve the "bankability" and protection of the long term asset value of your project.
Request a Meeting Now