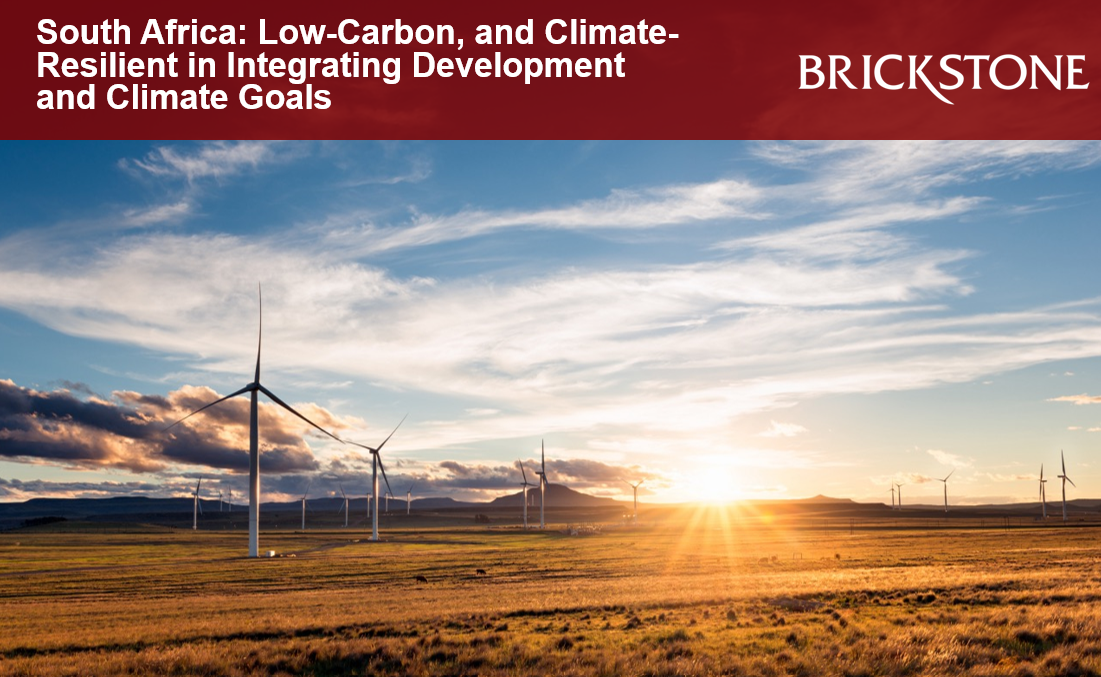 Climate Change in South Africa: Low-Carbon, and Climate-Resilient in Integrating Development and Climate Goals
Climate change poses a major threat to long-term national development objectives, especially poverty reduction, and accelerated emission reductions are needed, particularly in high-income and other high-emitting countries.
To facilitate and integrate climate change and development considerations, the recently launched World Bank Group's Country Climate and Development Reports (CCDRs) help countries prioritize the most impactful actions that can reduce greenhouse gas (GHG) emissions and boost adaptation, while delivering on broader development goals. The CCDRs build on data and rigorous research and identify main pathways to reduce GHG emissions and climate vulnerabilities, including the costs and challenges as well as benefits and opportunities from doing so. The reports also suggest concrete, priority actions to support the low-carbon, resilient transition.
The CCDR for South Africa which was launched on the 1st of November, 2022, with South Africa's Presidential Climate Commission, highlights key policies and investments needed to achieve South Africa's climate goals through a "triple transition" that is low-carbon, climate-resilient and just. 
This article by Brickstone reviews the World Bank's Country Climate and Development Report (CCDR), highlighting key facts and insights.
Climate Change: The South Africa Country Climate and Development Reports (CCDR)  
According to the CCDR for South Africa, the country has ambitious development objectives but faces chronic economic and social challenges, exacerbated by recent shocks, including the COVID-19 pandemic, and climate change risks. The country suffers from an incomplete socioeconomic transition and entrenched legacies from apartheid, making it the most unequal country in the world, with high levels of poverty and unemployment. Moreover, the country needs to cope with growing climate change risks and the negative impacts of its own greenhouse gas (GHG) emissions. The government has adopted several bold strategies and legislative actions to address these challenges.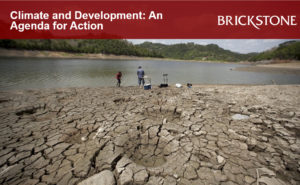 To harmonize its development and climate goals, the CCDR proposes that SA incorporates three interconnected transitions in its development paradigm to balance development goals with growing climate risks. These transitions include; mitigating climate change—the low-carbon transition, adapting to climate change—the resilient transition and protecting poor and vulnerable people—the just transition.

South Africa can build a more inclusive, resilient, and sustainable economy while simultaneously responding to climate change.
With the low-carbon transition, the CCDR proposes that moving away from coal as the main source of energy would be in the national best interest, delivering substantial local benefits in terms of avoided load shedding and improved energy security; economic competitiveness; reduced air, water, and soil pollution; and lower GHG emissions. With the implementation of this, according to the World Bank, South Africa can harness investments in new technologies to help resolve the protracted energy crisis. Also, low-carbon growth trajectory will also help strengthen the country's competitiveness, and reduce local air, water, and soil pollution that negatively impacts people, the environment, labor productivity, and food and water security.
Renewables are among the cheapest and quicker solutions to increase electricity supply and reduce the strain on existing generation capacity.  Adding more power to the grid is needed to address the chronic deficit of power generation that leads to rolling blackouts, harming productivity and economic growth.
According to the CCDR, climate change negatively affects SA's infrastructure, productivity, human capital, and scarce water resources. The country is vulnerable to rising temperatures and variable precipitation that result in droughts, floods, and heatwaves. As a result, achieving a climate-resilient transition will be essential to mitigating the impact of climate change on South Accordingly, priority should be given to investments that will not only increase resilience but also lower greenhouse gas emissions, such as investments in irrigation, agronomic practices, sustainable land management, and ecosystem restoration.
Third, supporting a just transition, according to the CCDR, will be essential given that poor people are both more exposed to climate risks and less able to cope with them. The CCDR estimates that for each job eliminated in the shift to a low-carbon economy, two to three jobs could be created between 2022 and 2050. The challenge is that these new jobs will not necessarily emerge in the same timeframe, nor in the same sectors and locations, requiring joint public-private interventions to develop new skills within the workforce and facilitate movements across the labor market.
By strengthening social assistance, labor market intermediation, and reskilling and upskilling programs, South Africa can better support workers during the transition. More support is also needed for micro-, small, and medium enterprises and for self-employed businesses (in both the formal and informal sectors). A holistic approach is required immediately in Mpumalanga, the province most affected by the closure of coal mines and coal-fired power plants.
According to the World Bank, achieving these three transitions will require substantial external financing and a combination of structural reforms, including a more flexible labor market, and improvements in fiscal and financial policies. The CCDR estimates the three transitions could cost around R8.5 trillion (about $500 billion in net present value) between 2022 and 2050, of which R2.4 trillion ($140 billion) would be needed before 2030. Large concessional inflows and grants from the international community are needed to assist South Africa to transform its economy and lower greenhouse gas emissions. The country also needs a better regulatory framework for private capital.
Read more here.
Why not contact us to make your Project Happen
Our advisors and consultants would be able to schedule an online meeting with you to discuss your project with the overall objective of seeking ways to achieve the "bankability" and protection of the long term asset value of your project.
Request a Meeting Now