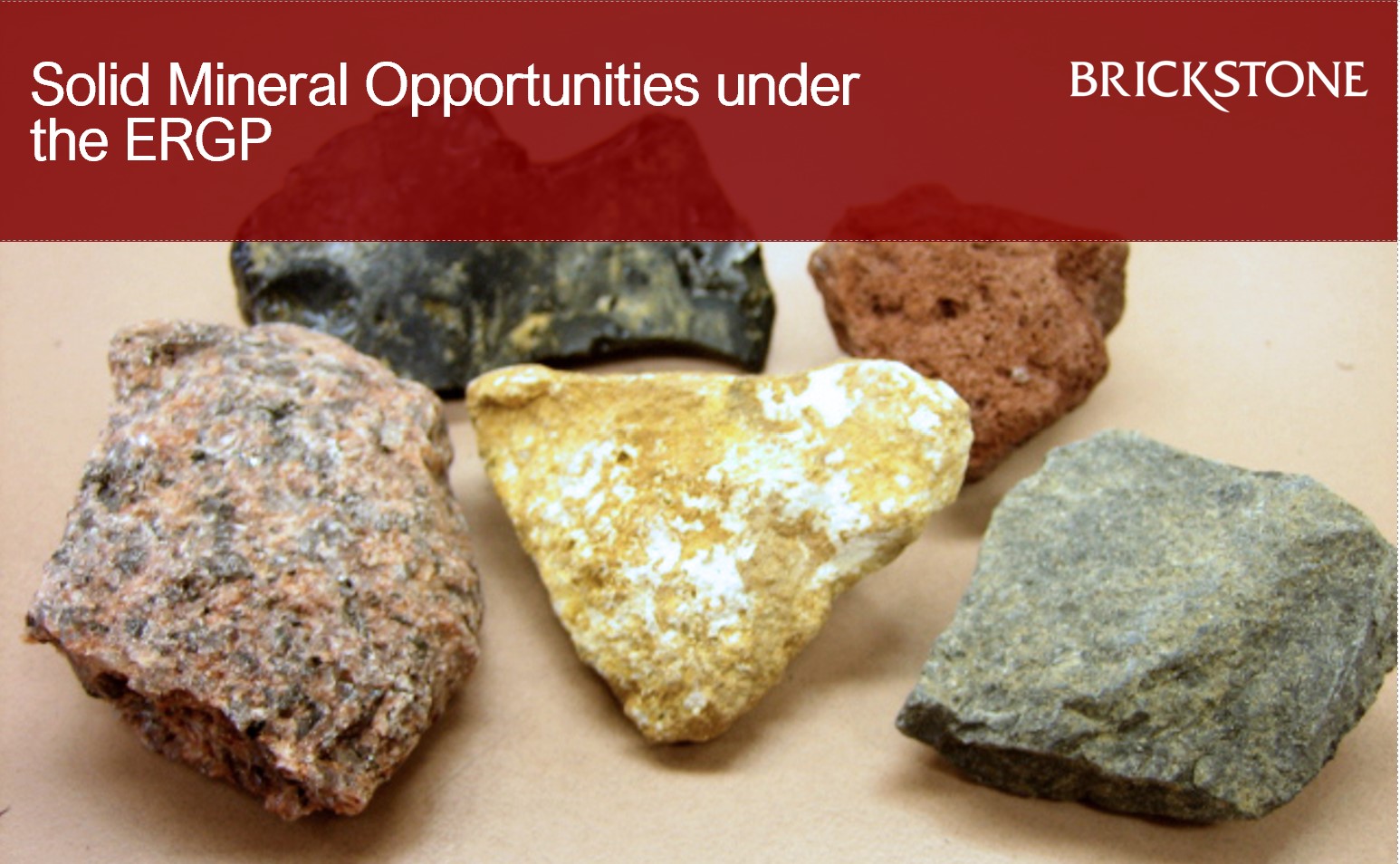 Solid Mineral Opportunities under the ERGP
Introduction To Solid Mineral Sector
The solid minerals sector is one of Nigeria's most promising growth sectors. Nigeria is abundantly endowed with a diversity of solid minerals of different kinds ranging from precious metals to precious stones and industrial minerals. Nigeria has 44 known types of solid minerals of different mixes and proven quantities, some of which are abundant in certain regions. Every geopolitical zone and State has under-exploited solid mineral deposits. This is majorly due to the focus on the oil sector and lack of investment/funding. Mining is rudimentary and predominantly undertaken by small entrepreneurs and unlicensed, unskilled individuals, a situation that aggravates health hazards and environmental degradation.
Although the solid mineral overall contribution to GDP growth is quite small, its contribution to GDP grew from N52 billion in 2010 to N103 billion in 2015. In 2015, quarrying and other mining accounted for 89% of the sector while coal mining represented 7% and metal ores 4%.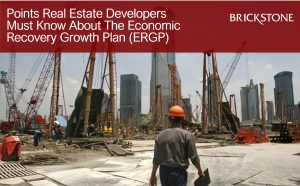 After more than a decade of economic growth, the sharp and continuous decline in crude oil prices since mid-2014, along with a failure to diversify the sources of revenue and foreign exchange in the economy, led to a recession in the second quarter of 2016. The current administration admits that the economy is most likely to remain on a path of steep decline if nothing is done to change the direction. This led to the creation of the Economic Recovery and Growth Plan (ERGP).
The vision of the ERGP is one of sustained inclusive growth. The Plans aim is to increase national productivity and achieve sustainable diversification of production, to significantly grow the economy and achieve maximum welfare for the citizens, beginning with food and energy security. It also provides a blueprint for the type of foundation that needs to be laid for future generations and focuses on building the capabilities of the youth of Nigeria to be able to take the country into the future.
Solid Minerals Policy Objectives
Grow solid minerals GDP from N103 billion (2015) to N141 billion (2020) at an average annual growth rate of 8.54 per cent (2017-2020).
Facilitate the production of coal to fire power plants.
Produce geological maps of the entire country by 2020 (on a scale of 1:100,000).
Integrate artisanal miners into the formal sector.
Encourage and promote mineral processing and value addition industries that strengthen backwards and forward linkages.
Tactical Actions of ERGP for Solid Minerals
Creating an enabling environment to enhance private investment, targeting energy minerals, iron/steel, and gold/gemstones:
The government intends to increase access to information by improving the archiving of geo-data, harmonizing their format, and that promoting their dissemination.
The ERGP also intends to clarify the tax and regulatory systems to improve the perception of Nigeria's investment climate for mining activities and work with National and state legislatures to address gaps and conflict in governing legislation.
As part of the activities to enhance private investment the government intends to speed up the establishment of the Solid Mineral Development Fund (SMDF) of N200 billion.
Decrease value leaks/loss by formalizing informal mine activities:
Formalise artisanal and small-scale mining activities by automating mining cadastral office operations.
Develop mine file inspection and policing operations to improve reporting of mine quantities, and target tax evaders to curtail smuggling(especially in gold and precious stones).
What Business Owners Need To Know
1. Market Scanning
The Nigeria Solid Minerals Sector presents many possibilities for investors and there is still considerable untapped potential Estate Sector gives differing possibilities for investors and there is still substantial untapped potential. However, any successful market entry requires research and planning with a strong risk analysis within the solid mineral sector. Whatever type of investment investors are considering, they need to understand clearly the opportunities and the potential unseen risks.
Knowing the market, and especially the competitors are also crucial. There are different minerals in the Solid Mineral Sector in Nigeria and market research should be carried out to get the most profitable solid minerals to invest in.
2. Loan Term Financing
Nigeria Mining Investors must realize that the initial exploration to discover the mineral quantities must be funded with equity, not debt. This has been going on for years as no lender or banking institution provides credit to mining companies in Nigeria. However, recently, Development Finance Institutions have become available to provide the required Funding.
Development finance institutions (DFIs) (or multilateral development banks) can provide credit in the form of long-term loans, equity investments and credit risk instruments to mining seeking to start in Nigeria. This type of financing requires extensive commitment on the part of the lending institution, and as such is often seen as plus for the project by future lenders, making capital raising easier.
A Solid Minerals Development Fund ("Mineral Development Fund") had been created earlier by the Nigerian Minerals and Mining Act 2007 in 2013 and is undergoing restructuring at this point. When re-organized the fund would be used as the financing of bankable PPP projects. The fund would provide a mechanism that is independent of annual budgetary cycles to support mining projects, providing capital grants and government guarantees as credit enhancements to improve the commercial viability of projects.











 Why not contact us to make your Project Happen 





Our advisors and consultants would be able to schedule an online meeting with you to discuss your project with the overall objective of seeking ways to achieve the "bankability" and protection of the long term asset value of your project.





 Request a Meeting Now