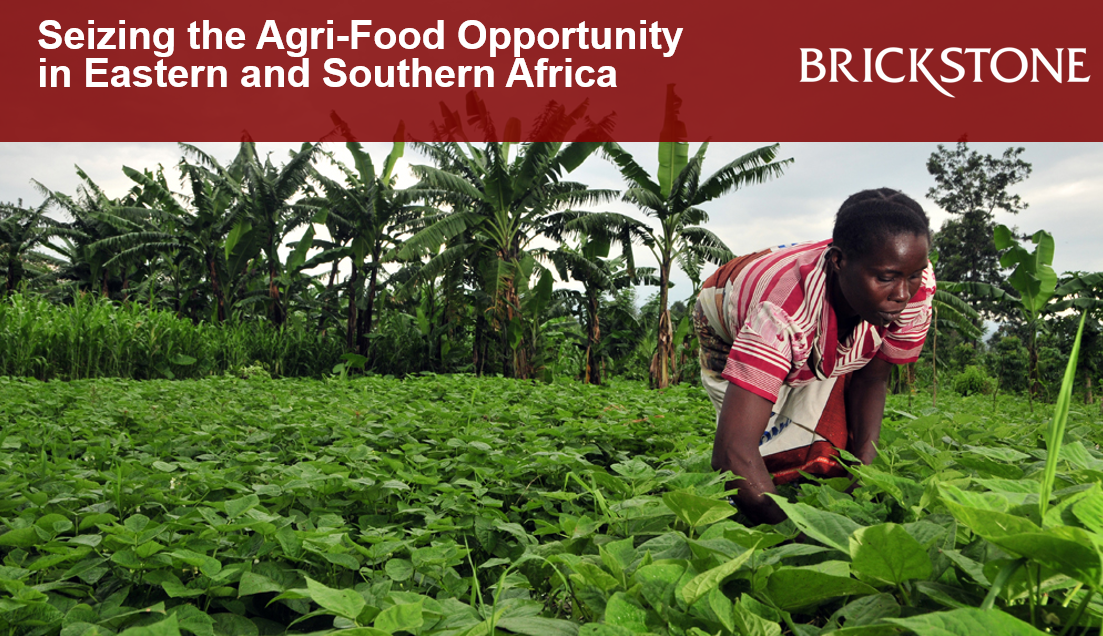 Seizing the Agri-Food Opportunity in Eastern and Southern Africa
According to the World Bank, the African continent, despite being confronted with a set of challenges threatening hard-earned development gains, remains resilient and endowed with rich creativity and innovation that has the potential to turn around food insecurity, generate jobs, promote trade, and create more prosperous livelihoods for its people.
This article by Brickstone reviews World Bank's publication on leveraging the agri-food opportunity in Eastern and Southern Africa. 
Agri-food Opportunity in Eastern and Southern Africa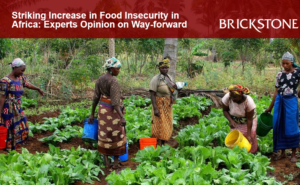 According to the World Bank, with more than 66 million people projected to experience food stress, emergency, or famine this year across Eastern and Southern Africa, it is imperative that we help unleash the potential of the agri-food sector—to not only put an end to hunger, but to also establish economic prosperity across the region.
It is clear, the agri-food sector has tremendous potential to create wealth across Eastern and Southern Africa, provided the right support and investments are in place. However, to harness the untapped potential of the sector, its leaders and citizens must address the existing challenges and invest in sustainable and innovative solutions in food and agriculture.
The following are key facts and insights:
1
The African agricultural economy houses enormous opportunities and potential as it is the fastest growing across all continents: it has witnessed a 4.1% growth from 2000-2020 compared to 2.7% worldwide, with East Asia and Pacific at 3.5%; Latin America at 2.6%; and South Asia at 3.0%. By 2050, the food industry in Eastern and Southern Africa is expected to see an 800% increase in the value of food, and trade in processed foods could increase by up to 90%. Africa at large will be a $1 trillion food market by 2030, with consumption in cities driving the demand for more products.
2
The agriculture and food sector accounts for 15% of the GDP of countries in Eastern and Southern Africa in 2020. As much as 59% of the region's population was employed in agriculture in 2019, with some countries like Burundi and Somalia touching 86% and 80% respectively. Also, in Eastern and Southern Africa, agricultural productivity could increase by up to 2–3 times if better farm inputs and production technologies are adopted, water and soil resources are used more efficiently, and natural capital and ecosystems are restored.
3
Africa's population is expected to double by 2050, when 1 in 4 people worldwide will be living in Sub-Saharan Africa. With a doubling in mouths to feed and 140 million people already facing food insecurity today, Africa must move up the value chain in agriculture now and become more self-reliant. For this vibrant potential to be bolstered, and Eastern and Southern Africa continue to tease out their potential and show growth in agriculture and food systems, both regions must adapt its food systems to climate change by investing in climate actions. 
4
The need for these food systems to adapt to climate change is borne out of the raging increase in its impacts, considering Africa's vulnerability to these adversities. According to the World Bank, Climate-induced shocks to the food system used to occur once every 12 years on average in Africa; they are now occurring about every 2.5 years. This is too frequent for countries, regions, or farms to sufficiently recover between the shocks.
5
Also, it's been estimated that the global food system is responsible for about a third of greenhouse gas emissions—second only to the energy sector; it is the number one source of methane and biodiversity loss. Climate smart agriculture is known for its triple benefits of higher productivity, climate adaptation, and emissions reduction, and was high on the world's agenda at COP27.
6
Since food security across Africa is compounded most by the effects of climate change, declining agricultural productivity, and rapid population and urbanization growth, policy priorities centered around leveraging science and digital technology, and addressing fragility hold the greatest promise across the African continent. There are bright spots in Eastern and Southern Africa where policy actions and innovations that can boost agri-food in these regions are bearing fruit. For example, Zambia, Tanzania. 
Download the full publication here. 
Why not contact us to make your Project Happen
Our advisors and consultants would be able to schedule an online meeting with you to discuss your project with the overall objective of seeking ways to achieve the "bankability" and protection of the long term asset value of your project.
Request a Meeting Now